Feeling envious? Here's how to benefit from it
Published: 22 September 2016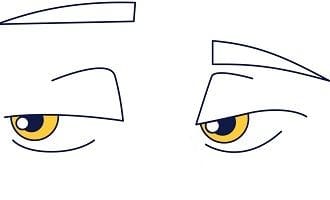 Time to fess up. You've felt green with envy at some point in life, right? That's ok, so have we.

In fact, ever since Adam said, "Hey Eve, where'd you get that shiny looking apple?" almost every person alive has had some feeling of discontent or resentful longing because of someone else's possessions, qualities, or luck.

When we get that emotion, we often also feel a twinge of guilt. That's because we're told that it's bad to be jealous or envious of others. After all, it is one of the seven deadly sins.

However, there are ways to turn envy into something positive and motivating - whether it's your own feeling, or something that arises amongst your staff at work.
Why do we get envious and jealous?
To transform envy into an inspiring do-gooder, the first step is to understand the cause and what kind of envy it is.

Bad envy
This is when you are envious of other people's possessions or achievements. For instance, a friend or colleagues cool car, popularity or good luck in getting a high paying job that they love.

Bad envy is bad because it becomes 'malignant'. It makes us feel we've been treated unfairly or unjustly and make us angry, miserable or resentful.
Good envy
This is where you are envious of someone's action. For example, your competitor for successfully offering a special rate for, say, Christmas. Or your workmate for suggesting it.

These are things that you are capable of doing now, but didn't think about or act upon. It's good because you can take action in future maybe it's something you had been avoiding.

This is 'benign' envy because - while there might be a bit of initial resentment - it:
transforms into a blend of admiration and optimism
motivates you to do better
propels you into action
In the above example, you might come up with come up with an even more successful and unique promotion for Valentine's Day or Easter.
3 steps to turning envy to your advantage
Now that you understand the good, bad (and ugly) of envy, here's how to make it your superpower to be used for good:

Identify the source of envy
Find out what has triggered your envy. Is it:
someone's achievement?
someone's circumstances?
Focus on yourself
The biggest problem with envy - especially the bad kind - is our tendency to focus on the person or business we're green-eyed about, instead of ourselves.

Concentrate on what you can do to become the number one retailer in the city and not just out performing your local competitor.

Affirm yourself
Take control of your actions and avoid blaming others or the circumstances for your failures. As you work towards your goal, pause to reflect on what you are achieving - despite any challenges - and give yourself a pat on the back.

Remember, carrying around bad envy will only hurt you and stop you reaching your goals. So if that envious feeling pops it's head up, analyse the cause and work a solution around it again.

Of course, if it's good envy, your competition better watch out!