Facebook Graph Search for small businesses
Published: 7 May 2013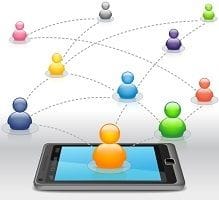 Graph Search to increase competition with Google
Facebook has announced that it is rolling out Graph Search, a new feature that may see it increase its competition with Google and other search engines.
Graph Search will allow users to search the Facebook database for people or businesses with certain filters in place. Search results will be different for each person as the order will be based on their own friends' likes. Graph Search can help businesses appear to new clients without having to depend on fans for likes or shares.
What it means for small businesses
What this means for your social media strategy is full steam ahead. If you're not on Facebook yet, now is definitely the time to jump on board. Do your research and make sure you tick off all the
basics
.
Building and maintaining a following on Facebook will stand you in good stead, and you should do this with meaningful and interesting content no fluff or old overdone jokes and definitely not by buying followers who will do little to help your cause.
The beginning of Graph Search
Graph Search is currently only in beta mode (a preview testing stage before it goes public) and you need an invitation from Facebook to start using it. Sign up for it here and start playing around with how your site appears in results. Make sure your page has useful information and that sections like your 'about page' are complete. If you have multiple locations, make sure you have all of them registered in Facebook Places.
As well as looking at your own properties, you can use it to look at people you should be targeting for sponsored stories. As time goes on, Facebook is collecting more and more information about its users, so targeted advertising is likely to be even more detailed soon.
Knock-on effects
If for some reason Facebook can't return results for a search (something that may happen a lot in the early days), it will include the top results from a Bing search a good reason to focus on your SEO for Google's often ignored search competitor.
To ensure you rank well on Bing, have your website designed with the latest SEO practices in mind. Contact Snap to see how we can help build or better your business website.