Facebook etiquette essentials for business
Published: 17 October 2013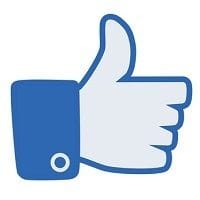 Facebook is powerful, so think carefully with how you use it.
It's important that you understand the unwritten rules of etiquette on Facebook, to ensure your interactions paint an accurate picture of your business' ethics, beliefs, culture, and client care standards.
Read on to find out how to make Facebook friends and influence people with our dos and don'ts of Facebook etiquette.
DO focus on quality over quantity
No one appreciates having their newsfeed clogged up by any one business. Make one to three posts a day, depending on your fan numbers. The general rule being: more fans, more posts.
DON'T use #toomanyhashtags
Hashtags are only a recent addition to Facebook, but already we've seen the sort of over-hashtagging that causes fans to hit that "unlike" button. Choose relevant hashtags only and use them sparingly.
DO respond to comments
Whether glowing reviews or negative feedback, be sure to respond to every genuine private message and wall post you get, within a reasonable time frame.
DON'T beg for likes or comments
If all of your Facebook posts ask fans to, "Like this post if" or "Comment if" then it's time to mix it up and drive sincere engagement with a fresh approach. Give people a reason to like or comment, and the likes and comments will come.
DO watch your spelling and grammar
Proofread before you hit that post button and forget using text-message speak in your communications. Badly written posts show carelessness and put communication barriers up.
DON'T get too personal
Avoid "I" statements and be mindful that you don't inadvertently push your political and religious views on others. Remember, it's the voice of your business keep controversial opinion posts for your personal page.
DO remember basic manners
Say please and thank you, address people by name, and make your every communication a courteous one.
DON'T try a hard sell
A hard sell won't fly on Facebook, particularly if you attempt it with every post. Aim to build a community of engaged and brand-aware individuals.
Contact your local Snap Centre to see how your business could benefit from our print, design and website services.