Facebook ads for business
Published: 18 December 2012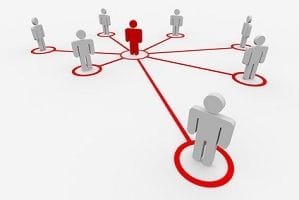 No matter how niche your business is, odds are a high proportion of your target market are on Facebook the trick is finding them.
Now, thanks to Facebook ads, businesses have an invaluable entry point into the world of social networking.
How it works
Facebook advertising allows businesses to place small display ads in the sidebar of Facebook pages and profiles. Businesses create, post and manage their own ads, meaning they have complete control over their campaigns.
Finding the right fit
This platform offers a great fit for businesses interested in building relationships with potential clients. Not only can you target very specific demographic groups, detailed tracking tools mean you can analyse the performance of your campaigns. On the flipside, businesses need to invest a lot of time to cultivate a community, and if you're looking for a platform where you can place an ad and draw in a heap of orders, this may not be the most effective option.
Making it work
If you do decide to plug into the social networking grid, there are a few tactics to keep in mind when creating and implementing your Facebook ads. These include:
Target:
The beauty of a Facebook ad is you choose who sees it. Target by gender, age, keywords, etc. until you find your ideal audience.
Engagement: Think of your Facebook ads in terms of promoting content and engagement rather than a direct sale. Instead of directing people off to your own site (where you may lose them), consider leading people to your Facebook page, where you continue to build trust and engagement.
Budget:
Facebook provides a daily budget expenditure cap, which allows you to spend as much or as little as you want. Choose between a cost-per-thousand (CPM) model where you pay per 1000 ad views, or a cost-per-click (CPC) model where you only pay for clickthroughs.
Test and tweak: Test different creative with different audiences. You can easily track which ad is performing best and use this information to tweak your ads.
Contact Snap
to see how we can help with your business website needs.