Eyes right: Advice for choosing images that sell your business
Published: 30 July 2013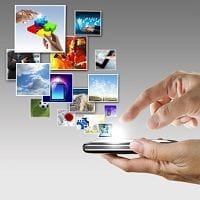 They say a picture is worth a thousand words
...and certainly when it comes to business communications, images often speak louder than text. Start adding visual interest to your brand and pepping up your communications with these simple tips.
Create a visual strategy
Images are a critical element in all forms of business marketing, from websites and
eNewsletters
to brochures and catalogues. The right image explains exactly who you are and what you're selling. The wrong image can confuse or even deter potential clients. Evaluate your existing marketing materials and rethink which images best visualise your business offerings and goals. A clear visual strategy will really help inform your image selection and keep a consistent look and feel across all marketing materials.
Know your image sources
You have a few options when sourcing visuals. You can take your own shots, opt for stock images from any number of online suppliers, or hire a professional photographer. Explore your options and see which one best suits your budget, time and personal preferences.
Learn the secrets of smart selections
One great image can be the result of hours of research and selection. However, there are some simple ways to narrow down your search and spot that perfect shot:
Make sure the image is relevant to your brand, products or services.
Look for images and subjects that are immediately recognisable it's better to be clear than clever.
Look for simple lines, great proportions and attention-grabbing colours.
Take the background and models into consideration. Do they match your brand values and target audience?
Consider the image's impact and feeling will it inspire clients to buy and connect with your brand?
Try to avoid generic, bland images that don't say much or are used by other businesses.
Sometimes a professional visual eye can make all the difference.
Contact Snap
to find out how our expert print, design and website services can benefit your business.