Expo tips: How to get maximum ROI from your trade show booth
Published: 6 September 2016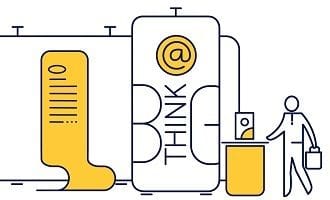 Expos and trade shows can be a powerful way to promote your business. They bring together hundreds of potential customers in one location right at the time they're looking for products and services like yours.

Many businesses use expos to:
generate leads and sales
boost their image and brand
reach a specific audience segment
meet their customers, competitors and suppliers face-to-face
build relationships with potential new customers
Of course, it takes more than pitching a booth and smiling nicely. You'll need to plan upfront and execute well on the day. Here are some tips to help you reap returns from your expo investment.
Book your booth space early
Once you've made the decision reserve your spot early to grab a prime spot for your booth. Take into account the location of the expo, the time of the year it happens as well as the theme, among other things.

You don't need a huge space or to be right near the entrance. Budget allowing, look for spots:
close to the food and beverages
on the corners
at the end of aisles
close to complimentary businesses
Be crystal clear about your expo objective
Are you after exposure, leads, sales, branding, something else? If you have a clear goal from the start your booth, your message and your materials will all be far more effective and appealing to your target audience.

For example, you could offer samples if you want more sales, or hold a competition if you want leads and exposure.
Create an exciting, professional looking booth
Make sure your signage and booth stand out. Use eye-catching displays, bright colours and the right lighting. Have all your brochures, flyers and other marketing materials ready to. If there's room, have chairs where people can sit for a while and watch a demo. Like a restaurant, if you're booth looks busy, it will attract more people.

Remember, your booth represents your brand so don't try to cut corners. You may want to get some with some professional expo display stand help. That way you can have a custom module created with pull up banners, snake stands, towers, single series, display racks etc to reuse and re-skin for each expo.
Choose and brief the right booth staff
Your shiny booth may initially attract people, but then it's up to your people to build a rapport and achieve your goals on the day.

So choose friendly and warm personalities (but not too friendly) who have good knowledge of your business/product/service. Make sure they're well briefed on your goals e.g. leads, get samples out, sales, etc and you're all telling the same story.
Get visitor details and follow up
Don't just hand out your business card or brochure and hope to get a call. Get email addresses and ask to connect on social media and keep in contact with people you meet on social media around the event.
Follow up within a couple of days to thank people for their time and feedback, make them feel wanted and valued, and to create a bond.
While expos and trade shows come in many varieties, the keys to success remain the same. Plan early, have clear goals, create an appealing display booth, use friendly, knowledgeable staff and always follow up once the expo lights go down.