Everything you need to know about Pantone
Published: 6 June 2013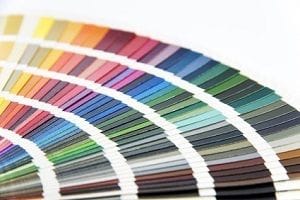 Colour, chroma, tint, shade, hue
The Pantone system is used around the world to bring consistency to colours, allowing printers and designers to know exactly what shade or tone to use.
History of Pantone
Pantone was founded in the 1950s as a commercial printing company. In the early 60s, an employee named Lawrence Herbert who had been successfully running the ink and printing division bought out the rest of the struggling company.
One of Herbert's greatest innovations was the Pantone Matching System, which standardised colours and indexed them for ease of use.
How it works
Pantone guides are very similar to the fan books found in paint stores, allowing easy comparison and contrast between colours and tones.
Colours
are divided into groups such as solid colours, plastics and the four-colour range and are each given a unique code. This code can then be used for all future printing and design work, no matter where in the world it's done or the material it's printed on.
Continuity of work
The main benefit of the Pantone Matching System is that it easily allows businesses to be consistent in their branding. By making use of exactly the same shade of colour online, in printed materials and on signage, a company can be sure that everything matches. The effect of Pantone is so positive that some countries, including Canada and South Korea, have started using the system for the colours of their flag.
Contact Snap to see how we can help your business with our design services.