Essential marketing assets for building a business
Published: 12 October 2015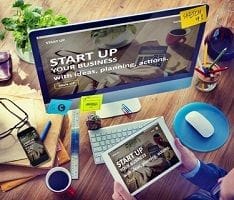 No matter how big or small your business is, you need a strong suite of marketing assets if you want to get a firm toehold in your industry.
In fact, sometimes the smaller your business, the more important it is to get the word out with a strong advertising campaign. That's why we've put together a list of the essential marketing assets no new business should be without.
Brilliant branding
To differentiate your business from your competitors, you need a nifty bit of branding. The absolute essentials are:
A clear, concise logo that offers a flavour of your services. This should be instantly recognisable before clients have even had time to read your name.
A consistent colour scheme you can use across all your future advertising and communications.
Once you have these in place, you'll find that creating all your other assets becomes much easier.
Print must-haves
When you're happy with your logo design, it's time to start creating some printed assets. Top must-haves for businesses include:
Business cards
Flyers
Posters
Mail stationery
For every piece of content you create, you need to include your logo, either an image or your sales message, and a way to contact you (you'd be surprised how many people forget this part).
Websites and online assets
These days, all businesses are expected to have a website. Your site doesn't have to be an all-singing, all-dancing affair, but it does need to present your business in a professional and trustworthy light, and it should be mobile friendly.
Based around your logo colour schemes and designs, your website should be easy to use and showcase your products and services in a simple and accessible way.
A balance between online and print
According to the PricewaterhouseCoopers Australian Entertainment and Media Outlook report, internet or online advertising will account for over half (51 per cent) or $8.2 billion of the total ad spend in Australia by 2019. So when you're having your print designed, it's also worth creating some assets that can be used in other online situations, such as on social media or in blogs.

You'll also need a digital copy of your logo in a variety of web-friendly sizes, photos of your business and any nice pieces of art or design you're using in your offline campaign. However, don't neglect your print it's especially useful for connecting with local clients and building a profile for small businesses.

For help every step of the way from coming up with a logo to designing the perfect print and getting your site online contact your local Snap Centre today.