eNewsletters: Staying in touch with your market
Published: 5 March 2013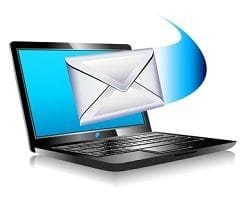 Quick delivery to the right person
As online marketing dollars continue to spread across various platforms, the ever-effective eNewsletter continues to provide a cost-effective and convenient way to speak directly to clients.
What's in an email?
An eNewsletter has the sublime simplicity of delivering
tailored content
directly to a targeted market. It's all about having something quick and relevant to say this could be an invitation to an event, promotion of a new product or highlighting new areas of the business.
Best of all, eNewsletters are low effort and relatively low cost. They can be customised to offer different features and functionality depending on your content needs, and they also allow a high level of instantaneous measurement. By tracking the number of email opens, forwards and clickthroughs, you have the very data you need to refine your message and market.
Making it count
Inboxes are chronically cluttered, so keep a few of these tips in mind to ensure you get read.
Personalise:
Know your client and tailor your message around their immediate needs. This could mean segmenting your mailout list according to the message. And don't forget to include subscribers' first names.
Headliners: Create some interest, be clear about your purpose and be true to your brand.
Catchy copy:
Copy needs to be brief and scannable, so go easy on the sales speak and keep the language informal.
Action: Make it easy for your clients. Tell them what they need to do and how to do it, and make sure that precious call to action is right at the top of the email.
Opt out
: Provide a quick and easy way for clients to opt out of your eNewsletter. A lengthy opt-out procedure can leave clients disgruntled.
Testing: Don't forget to test your links and make sure your template is viewable across all email clients.
Contact Snap
to see how we can help you create an eNewsletter for your business.