Email subject lines - 4 myths that could be losing you leads and sales
Published: 21 May 2018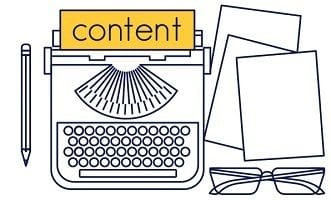 It's the start of your work day. You open up your inbox on your phone or computer. A flood of emails pour in. You're very busy (as usual), so you can't look at everything. Which email do you choose to open?
According to research by leading marketing research firm, Chadwick Martin Bailey, your decision is likely to be based on:
who it's from (63% said this was the top reason)
the subject line (47%)
the offer (26%)
the first few lines of the email that could be viewed in preview (14%)
The importance of the 'inbox headline'
While you can't do much about 'who it's from' (the audience either like you or they don't), you have full control over the other three top reasons.
But even if your email offer and introduction copy never change, almost half your readers are going to decide whether to click or not based on one line they glance at while scrolling down their inbox.
The all-powerful subject line.
Best-practice doesn't make perfect
While there are lots of helpful articles on email campaign best-practices, there's also quite a bit of misleading information around tactics that will hinder your campaign.
In particular, what constitutes a bad subject line.
As with all things in life, a tactic that may not work for one business, may work well for another.
Campaigns can achieve hugely different results depending on the audience, their expectations, the product, the company, the timing, etc.
To dispell the rumours, and open you up to opportunities that competitors may be avoiding for no good reason, today we debunk 5 myths about business email subject lines.
4 email 'no-no practices' you should test anyway
Don't use CAPITALS
We hear this rule in every area of business writing because it sounds like we're shouting. However, in a busy inbox, sometimes it pays to yell, "Hey there, look at me!"
Capitals definitely catch eyes and highlight keywords. Our suggestion is to test with the main topic in capitals, rather than the whole subject line.
For example:
Get 20% OFF TYRES today only
Stumped for a MOTHER'S DAY gift? 5 unique ideas
Dear John, don't use customer names
There was whispers going around that including your receiver's name in the subject line meant your email had a greater chance of being sent to junk mail. This was most likely to do with all those emails we used to get from Nigerian royals.
The truth is, you won't get trashed for including names. However, it can look a little tacky in some cases.
However, in the right email, it can be a powerful click magnet. An Experian Marketing Service study found personalising subject lines boosted opening rates by 29.3% on average across all industries.
So, don't let a little thing like tacky put you off.
Don't use the word free
Once upon a time, adding 'free' to your subject line posed great risk of being banished to junk. Particularly, if you used the word free in a number of emails i.e. it stood out like spam.

The main reason that emails get junked these days is complaints, or how many people flag your email address as spam. If you're reputation is bad, so are your chances of getting emails through.
Studies have shown that, these days, as long as you're not trying trick people with the promise of free (and then not deliver, or provide an unfulfilling experience), you should be ok.
In other words, just as many emails that have free in the subject line get through to inboxes as those that don't, in almost every industry.
Don't write long subject lines
For a while now, the popular e-marketing mantra has been "Short subject lines, short subject lines".
And it makes sense.
People are scanning inboxes as they scroll, so they are more likely to read something that's snack-sized, rather than super-sized.
However, after analysing thousands of subject lines, leading marketing researchers have discovered that slightly bigger is usually better.
Marketing Sherpa and Return Path both found that:
41 - 50 characters was the most popular, but had the second worst open rates
61 and 70 characters had the best open rates
51 - 60 and 91 - 100 characters were equal second best.
100+ characters was the worst performer.
It's worth testing longer subject lines. They give you a chance to include more helpful information and selling points.
However, remember that many people will scan their inbox. So try to place important 'keywords' towards the front.
Plus, while desktop inboxes show around 60 characters on the screen, mobile devices only show 25-30 characters. So, if your audience is likely to open on your email on a phone, you may need to either:
keep your subject line short
tailor your subject line for different devices.
Best-practices can be helpful in guiding you to make good decisions. However, one size does not fit all - especially online. Plus, things change rapidly these days.
Don't be afraid to test these email 'no-no' practices for yourself. Something this simple (and free) could give you a lucrative advantage over competitors who know no better, or are sticking to the 'rules'.