eMail marketing to grow your business
Published: 18 September 2012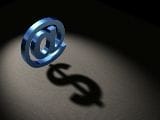 Even with the advent of social media, email continues to grow.
So it makes sense to include email in your marketing strategy. Email marketing is simple, affordable and effective if you do it properly.
What can email marketing do for your business?
It can:
Establish your company's credibility.
Build relationships with clients.
Convert potential clients.
Encourage repeat business.
Announce new products or services.
Drive sales.
Promote viral marketing.
Conduct research.
Educate clients.
What are its benefits over other marketing formats?
Tracking: Results can be tracked in real time.
Speed: Reach your audience, update your content and customise your lists in minutes.
Frequency: Send as often as you want, any time of the day or night.
Response: Open up a direct line of communication between you and your clients.
Reduced costs: No printing or postage.
It sounds great, but how do you go about launching an effective email marketing campaign?
The first thing you'll need is a client database. Build your own list by offering value and make it easy for people to subscribe.
You need a good reason. Come up with something enticing to break through the inbox clutter.
Make it personal. Customise to individual recipients to ensure your email is not binned before being read.
Cross-promote by adding links to your Twitter and Facebook pages, as well as your website.
Generate immediate action sales, downloads, enquiries and registrations. Send people to your offline store or event.
Contact your local Snap Centre to find out how they can help your business with email marketing.