Email Marketing this Christmas
Published: 23 November 2016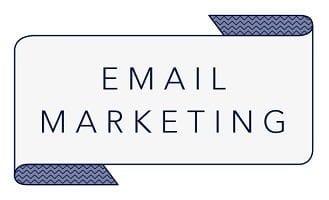 The 7 crucial steps to Christmas email marketing profits
Email marketing can be the most powerful, simple and cost-effective path to a merry, profitable Christmas. But how do you catch eyes, win hearts and get tills ringing when customer inboxes are as overcrowded as shopping malls?
The reason most businesses fail at email marketing is because they jump in without a strategy.
The key to email marketing success is to learn before you leap. How do you do that? Follow these seven steps:
1. Research your audience
Keep up to date with the latest trends in the market. Send a simple survey to your customers - when are they likely to start with their Christmas shopping, how much are they likely to spend and what type of deals will they be interested in.
2. Segment your emails
When people are asked, "Why do you read or unsubscribe to an email?" more often than not the answer relates to relevance. People don't' want to general information or deals they're not interested in.
Based on your research, are there ways to split your emails and send them out with different offers for different audience segments? Depending on what you sell it could be divided by:
location
gender or age
interests
price
new or existing customer.
Also, not everyone celebrates Christmas. Imagine the impression you'd leave if you created an email campaign offering something for someone who isn't buying gifts.
3. Get your email templates right
Start with a professional looking holiday email template that perfectly fits your brand, products, services and details about the year-end deals and promotions.
It's important that your email campaigns are aligned with the colours, fonts and branding you use across all your other channels so that people have a consistent experience wherever they click to.
Include your business name in the 'from' column so they know it's from someone familiar.
4. Be mobile responsive
One in two people read their emails on the go you probably are right now - whether it's on the way to work, while shopping or travelling. So make sure your emails look as good on a phone as they do on a desktop.
If not, you could be failing half of your subscribers this Christmas. And if you plan to connect with them while they are shopping, make that 100% letdown.
5. Spend time creating and testing your subject line
Nothing cuts through the clutter of a crowded inbox like a sexy subject line (no, not that kind of sex you'll get blocked). We mean eye-catching, relevant and intriguing enough to make people want to click by:
throwing in a little Christmas cheer
catching attention with discounts
creating urgency.
For example:
"Our Elves say you've been good, get 50% off your Xmas order"
"Lastminute stocking stuffer ideas one day only sale"
"Our top 7 Xmas gifts for men"
Create a couple of subject lines for each email and send them out to a small segment of your audience. See which one gets opened more and then use that to send to the rest of your database.
6. Shorten and simplify your message
People are busy. At Christmas they're extra busy wrapping up work, going to functions and trying to take advantage of the holiday season spending (just like you).
So make it easy for them to scan your email and find all the juicy information they need to make a decision. To get read and actioned you need:
a descriptive headline
short, sentences and paragraphs
plain language
big benefits
clear call to action (phone number, link, instructions, etc)
7. Start now
Christmas is hurtling towards us like a reindeer-powered sleigh driven by a 100kg Finn. To properly research, create and deliver a sales and profit-boosting email campaign (which could go out over several weeks) you need take action as soon as possible.
If need some expert help bringing your email campaign to life, talk to the Snap email marketing team today.