Eight business building ideas
Published: 5 July 2016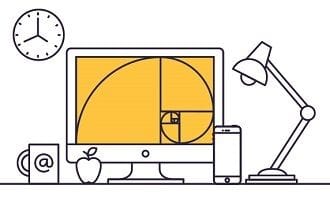 Eight ideas to build your business in the new financial year
Every SME can spend so much time looking after existing customers, it's easy to forget the importance of attracting new business.
With the new financial year upon us, it might be the perfect time to turn the spotlight on your business once more.
Even if have a regular marketing plan in place, new ideas can often cut through the clutter and make a big impression. With that in mind, here are some ideas to consider that might give you a head start for the next 12 months.
1. Be mobile friendly
Is your website mobile friendly? If it isn't, you're missing out on more customers than ever because more people now view websites on their mobile phones than on their computers.
What's more, Google penalises sites that aren't mobile responsive, so there's another important reason to update your site as soon as possible.
2. Be seen
Don't be shy and retiring, you need to reach out to your potential audience wherever they might be. For example, look at your current online marketing and ensure you have updated your content, on your blog, YouTube channel, Facebook, Linkedin, Instagram - whatever is most appropriate.
Again, Google is highly influential. They reward sites with high quality content and even more so if the content engages the audience. E books, online guides, top topic conversations can encourage people to share, like and share your links.
3. Beyond words
Images are increasingly important, so consider adding more unique video content; create exciting or intriguing graphics and infographics to attract maximum attention. This is a strong trend and there's plenty of evidence to suggest strong visuals are becoming more effective than written content.
4. What are your customers thinking?
You may think you know, but why not ask them? Online surveys are another good way of learning how your target audience thinks. You'll probably discover they may spark some new ideas for you to pursue in the future.
5. Be up close and personal
Okay, it's not a new idea, but customers love the personal touch. Comment on their blogs, answer online questions so your name is always out there, and stay in contact when opportunities arise. If you have news, tell them what you're up to and if they have (good) news, congratulate them. If they have, say, a new position, or are celebrating a birthday, make sure they hear from you.
6. Who would recommend you?
Generally, people are happy to provide testimonials if you ask for them. Just make a point of chasing up any happy customer as soon as possible, before they have a chance to forget the experience.
Equally, case studies can greatly enhance your reputation and will build trust in your capabilities. So collect them at every opportunity.
7. Meet your potential clients
This is easier than you think you can offer to speak at workshops, or seminars and make direct contact with some potentially important clients.
Alternatively, organise an event yourself and pass on your knowledge to your target market, together with the offer of free food and drink as an added incentive.
8. PR
While hiring a PR agency can be expensive, you might be surprised how easily you can generate interest yourself if you take the right approach. Think about something that will generate news.
If it's a new business success, check out trade magazines (on and offline) to see if these get featured. Then look at what your potential clients might read and the stories seem to be popular, you'll soon get to know what gets across the line. And, remember to keep the story short and punchy.
Finally, ensure interesting photographs or visuals that might attract further attention to accompany your stories. Often a good image will be a reason to carry the story.
Now, attract those clients
Most of all use a significant time in the year as an excuse to gather new momentum just revving up some new ideas can be the catalyst for you to start attracting more clients.
Remember, new clients are always out there. All you have to do is reach them. For helping in reaching these clients, call your local Snap Centre today.