eBooks for marketing your business
Published: 29 October 2013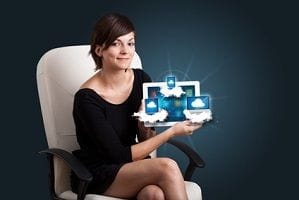 A valuable resource for customers and potential customers
Once upon a time, the idea of writing a book to market your business would have been considered a time sink. Now, with the world of eBooks well and truly established, publishing something for your clients and people in your industry could be the best marketing move you make this financial year. What is an eBook and why is it good for business?
eBooks are digital format books (usually PDF or ePub format) that are shared over the web and can be read on computers, tablet devices and smartphones. They have become predominantly the domain of non-fiction content, with instructional content reigning supreme.
By offering your clients and those working in your industry an eBook, you have the opportunity to share a marketing message without having to do the 'hard sell'. Translation? They're every marketer's dream.
Here are five steps to eBook success:
Choose a topic
Consider some of the questions your audience want answered as well as what sort of information you can offer to establish your business as an expert in your industry.
Plan your eBook
With a topic in mind, start laying out a plan including chapters and a breakdown of different types of content. You might want to consider adding some multimedia content such as worksheets or videos.
TIP:
The difference between an eBook and a marketing eBook lies in the amount of information given away. Your eBook should be written in a way that will leave the reader wanting to invest in your product or service.
Start writing
If you're not a writer, and don't have a writer on your team, hire a professional to help good
content
is key!
Design it
With the plan in place and the content written, it's time to design. If you have the budget for it, a professional designer will help lay it all out in a way that is reader friendly, sleek and has a cover that demands to be opened.
Promote it
Push your eBook out across your eNewsletter, social media channels and through eBook stores (even free books can sit on Amazon). If you have some budget, you might also wish to advertise with Google, LinkedIn or Facebook.
Contact Snap for all your design and website needs.