Easy ways to optimise video content
Published: 8 April 2014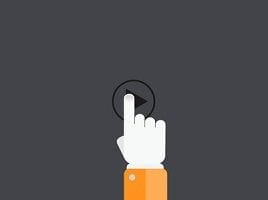 We know online video is one of the best ways to keep your readers engaged.
It increases time on your site and shows (rather than tells) your message. So now that you've created your video, how do you find the viewers? Follow these simple optimisation tips to ensure your hard work pays off.
Host it on your site
Whether on your blog, in a widget on your homepage or on a dedicated product page, be sure to host your video on your site so existing clients and anyone who stumbles upon your business can see it. As a bonus, having a dynamic range of content will help your overall search engine optimisation.
Start a YouTube channel
If you don't have one already, start a YouTube channel to help aid video discovery. YouTube is the second biggest search engine in the world and having a channel will make your video more easily found.
Use SEO
Just like blog posts and other pages within your website, video content has metadata that will help search engines find and share it. Make sure to use keywords in titles, descriptions and tags both on YouTube and wherever it is hosted on your website.
Share it over social
Video is perfect fodder for sharing socially. Try Twitter to direct people to the host page on your website, Facebook to share the video in its entirety and Instagram to share a snippet that entices people to watch more on your site.
Send it in an eNewsletter
Grab a screen snap, put a play button with a transparent background over the top and pop the finished image in an eDM to send subscribers to the video embedded on your site. This will ensure you get a site visit together with the video view win, win!
Contact your local Snap Centre for help building a website equipped for video sharing and optimisation.