Don't see marketing as a department
Published: 11 March 2013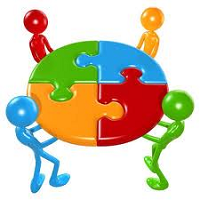 Everyone in your company is a marketer.
From the receptionist whose voice is the first thing your customers hears, to the delivery person who may be the last person they see, everyone in your company plays a pivotal role in the daily delivery of your marketing efforts. Everyone of your staff either builds your brand or pulls it down, there is no in between.
Good marketing is not mysterious, it's all about consistency and repetitionit's the warm greeting when a customer enters your business, it's your consistent brand message verbalised at all opportunities, it's giving a customer a fantastic experience, not just a product or a service. Great companies instill in each of their employees strong brand custodianship combined with a healthy reverence for their customers.
Ask yourself this question: Does every staff member in my company see their role as a marketer or is marketing someone else's job?