Does your business have a social media strategy?
Published: 1 October 2013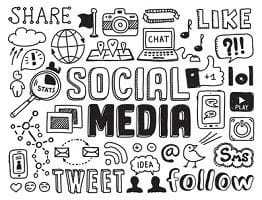 Why am I not seeing results?
If you, like many business owners, have become frustrated by the lack of tangible results you're seeing from social media efforts, it might be time to go back to basics and establish a solid social media strategy.
What is a social media strategy?
A social media strategy is an in-depth assessment of processes, resource allocation and objectives. It will help you deliver a clear and consistent brand message, clearly demonstrate what is expected of staff and ensure your efforts are not going to waste.
So what should you include in your strategy? Start with the following and then perform regular assessments to expand and improve.
Platforms
Is your business more suited to visual networks like Pinterest and Instagram, or are you a B2B that will benefit most from LinkedIn?
Brand voice
Some brands can get away with using abbreviations and a more conversational tone, while others will see more success with formal language. Consider your audience and how you want to be perceived.
Overall objectives
Do you want to make more sales? Establish yourself as an industry leader? Provide customer service? Choose up to three core objectives to work towards.
Specific and measureable goals
Take a look at your current analytics to determine some key metrics and short and long-term goals for those metrics.
Resource allocation
Identify exactly who will be looking after each network, how much time they should be devoting to it and whether or not they have an advertising budget to work with. Be realistic about this social media success requires time for research and creative thought.
Rules of play
Establish guidelines for maximum time to respond to client queries, language to be used and avoided, and how to deal with complaints.
Content planning
Align the type of content you intend on posting with your goals. Aiming for higher engagement? Put some conversation-generating questions into your planner. Want increased traffic to your blog? Post links with images.
Contact Snap to find out how we can help you market your business online and offline.