Direct mail checklist - 13 tips for greater response and success
Published: 2 October 2017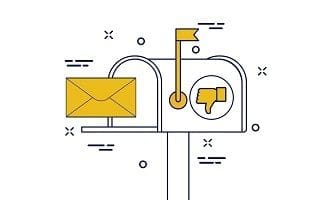 Direct mail is one of the most effective marketing tactics for any small business. In fact, more effective than online advertising.
But success isn't as simple as 'create, print and post'.

It's about doing everything right to ensure you get the best response possible from your audience. In marketing-speak, maximise your ROI. In business owner speak, sell more and make more money without wasting money.

Here's a checklist to help you achieve success through direct mail. Remember, you can also get tailored advice and hand a lot of this checklist work to the direct mail experts at your local Snap Centre:

1. Have a clear goal
Clearly understand and be able to articulate your direct mail goal to everyone involved. That could be to:
increase orders, subscriptions or memberships
get more leads, donations or web traffic.
Create a realistic picture of your expectations and a plan around it.

2. Focus on your product or service benefits
The mailers should highlight your USP. Ask yourself this question - what does your product offer to the target audience? Also, have a clear understanding of how someone's world can be changed with your product/service, i.e. what are the ways it helps them?

3. Research vs your competition
Be aware of the competition and what they offer. Product positioning is very important and neglecting this area could give an advantage to your competitor.
Analyse where you stand. For instance, does your customer consider you a low-cost provider with an entry-level product or a high value specialist provider?

4. Have a clear budget
Once you know what you want to do and what you're up against, set a budget. Make sure you have enough funds to carry out the direct mail campaign successfully. If not, reassess your goals realistically
Remember to include the details such as postage, which can vary dramatically with the weight and size of your item. Keep an eye on the fixed and variable costs.

5. Segment your offer or audience
Whatever your focus area is, make sure you offer personalised service to the end user. It's easier to do this with recipients divided into segments and offering solutions to suit.
This might be based on geography, demographics, behaviours, whether they are new or existing customers, etc. Your mailer should highlight why you are the best choice for their needs.

6. Have a Mailing List ready
It's important to have specific lists for your mailers. Use various parameters to create the best list for each segment you are targeting. It could be based on the segmentations above - demographics, geography, past, new, web based clients, etc. Multiple lists can help you reap higher response.
7. Select a format

Depending on the type of customers, you can choose to send envelope mailers or self-mailers. Envelope mailers comprise of a letter and reply card. You can also put brochures and other inserts too. In case of self-mailers, you can use postcards. You should do a cost benefit analysis before you decide on the format.

8. Do a dry run

You can test your plans by sending out mailers to a small percentage of the audience and analysing the feedback. Necessary changes can be made according to the responses received.

9. Make it personal

Customers love personalised experiences, especially in direct mail. Right from addressing them by name to the customised solutions you offer, it can all work heavily in your favour.

10. Response to the mailer

Give your audience the freedom to respond through any channel they wish to. Let them respond to you by mail, toll free numbers, URL, email, SMS or even walk in. Your website and office should be always ready to receive the feedback.

11. Keep a schedule

Conducting a direct mail campaign can take weeks or months, depending on what's involved. Make sure you have a schedule for each stage and that the turnaround times are reasonable. Don't rush into anything but avoid unnecessary delays.
You want to strike while your topic is hot, demand is high and before someone else does.

12. Track and analyse the responses

Like with your dry run, a complete direct mail campaign only gets better when you receive the responses and analyse them. Make the necessary changes according to the responses.

13. Follow-Up

As with many marketing strategies, direct mails need to be followed up. You may need to remind your clients to send in their responses or get feedback from them at regular intervals. Whatever the case, make be sure you have a solid follow up plan in place so you don't miss out on a lot of potential business.
Direct mail really can make a huge difference to your brand awareness, sales and profits. But like everything, it needs to be planned executed and followed-up properly.
So use this checklist next time you are launching a direct mail campaign. And if need some expert help at any or every stage, talk to your local Snap Centre.