Direct mail
Published: 10 October 2012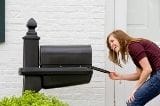 The sometimes overlooked, direct marketing
In today's high-tech world, it can be easy to overlook traditional marketing campaigns like direct mail. Offering personal one-to-one contact that is highly targeted, quick to produce, easy to respond to and which has less competition than other outlets, direct mail will always maintain its unique benefits for business promotion and market testing.
The success of a direct mail campaign can be narrowed down to three major factors:
1. Your target audience: Always research and understand who makes the decisions relating to your product or service. Choose the principle demographics that relate to your intended clients, be it gender, age, location, interests or a combination of factors.
2. Your incentive for customers to buy: Whether it's a free product, discount or bonus such as faster delivery, every direct mail promotion should include some kind of offer or incentive for the client to follow through and respond to.
3. The overall package you present it in: From how genuine your campaign appears on paper to how well your message is communicated, this is essential. Be clear and concise while catching attention, creating interest and generating desire for your product or service. Encourage intended clients to respond with a strong call to action, including a deadline.
Future campaign success
To understand the effectiveness of your campaign, always create some method of tracking your output and the interest it generates. Include promotion codes, coupons or some kind of appropriate tool to help you measure the responses to each individual campaign. This knowledge will prove invaluable for future campaign successes.
With a range of direct marketing solutions, Snap can help you create successful campaigns from start to finish.