Designing a lookbook
Published: 10 June 2014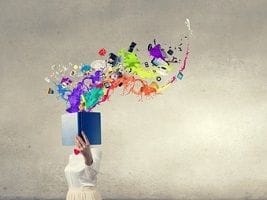 A lookbook promoting your products and services could be the next best thing to scoring the sale.
Consider these five things when designing your lookbook to ensure the finished product exudes professionalism and quality.
1. Target market
Build a profile of the kind of person who will be viewing your lookbook so you have a profile to base your design decisions on. For those marketing to CEOs of major companies, professionalism will be the key to success, whereas those marketing to independent start-ups will likely benefit from a little more creative flair.
2. Spacing
The first mistake an inexperienced designer will make is underutilising white or blank space. Resisting the urge to fill every valuable piece of lookbook real estate can be tricky, but it will lead to a cleaner, more sophisticated and legible lookbook.
3. Print finish
Some of your print finish choices will come down to how long you expect your lookbook to last. For example, if your product and service offering changes every few months, it may not be worth investing heavily in a sturdy finish. Look for a matte finish for a higher level of readability.
4. Paper selection
Like print finish, paper selection will largely be determined by how long you expect to be using your lookbook. A longer usability period will require thicker, more durable paper.
5. Binding
When choosing binding, consider what you will need to get out of your lookbook. It might be that you want the ability to remove pages in the event that a product or service is discontinued, or simply that you want to really impress. In any case, chat to your printing professional to find out what will fit your needs.
Contact your local Snap Centre to discuss design and printing options for your next lookbook.