Dealing with negative comments on social media
Published: 11 July 2013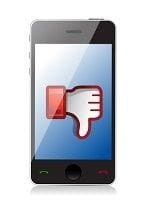 How you deal with negative feedback can make or break
At some point, every business with a social media presence is likely to face a few negative comments from their community. Just how businesses choose to deal with this feedback can either build or break client relationships. Check out the following six tips for turning social negatives into business positives.
Be efficient
Most complaints on
social media
platforms like Facebook fall into one of the following categories: misunderstanding; business mistake; negative client experience; or plain old spam. Try to identify which category the complaint falls under, as this will help you figure out the appropriate response.
Respond quickly
There's no point waiting it out, or even worse, deleting complaints. The best thing you can do is respond swiftly. It proves you care and prevents complaints from escalating.
Be transparent
Avoid defensive reactions these tend to simply stoke the flames. Instead, be sincere in your reply and willing to admit or apologise for any wrongdoing (if this is the case). Once you've recognised and responded to the complaint, try to move any future conversations with that user off the social media page so it can be resolved privately.
Do some explaining
If there's been a business error or misunderstanding, explain the details of the situation, but don't overdo it. Lengthy, reactionary responses don't work so well in spaces like Facebook and Twitter. Just provide the basic details to resolve the problem. Again, if more information is required, encourage them to contact you with further details through a private message to help better understand and resolve the issue.
Make nice
In a situation where mistakes have been made on the part of your business and the person isn't happy with your response, you could consider offering an incentive or discount to appease them. Alternatively, ask them what they think would be the best resolution. When all else fails, a refund and sincere apology usually diffuses the situation.
Stay involved
The best way to handle negative comments is to stay connected. Keep on top of comments across all of your social media platforms and make it your priority to maintain a happy, thriving social community.
Want more advice on marketing your business? Contact Snap to see how we can help.