David vs. Goliath - How to beat big business in your industry
Published: 1 May 2017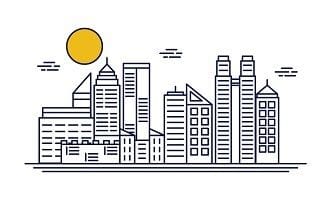 When you're a small business player, taking on the heavyweights of your industry can be a daunting prospect. They're armed with big budgets, people power, buying power and, often, established names.
Whether you're setting up a new business, or defending your territory from a lumbering giant that just rolled into town, you need a game plan.
Here are nine strategies you can use to launch and grow a successful business in a Goliath's world.
1. Find a niche and excel at it
To feed the hungry expenses machine, most big companies need to provide a wide range of products or services. For example, Amazon or supermarket chains like Woolworths have a huge range of stock.
This makes it difficult to be master any domain.
So find a niche in your industry that you can become the expert in - the trusted, knowledgeable business that people who want more than just the cheapest option come to for help.
For instance, if you are a travel agent, instead of offering all kinds of travel packages, you could specialise in ski travel, or family travel, or a specific destination, such as Africa or Asia.
This narrowing down of the niche not only helps you focus on your market, but builds your reputation as an expert. Over time, this could lead to speaking opportunities at industry events and becoming the media's go-to source for your specialty.
2. Promote your strengths and how they help your audience
It's great to be an expert in your niche field, but if no-one knows about all the amazing insight, products and services you can offer them, they'll keep going back to the big guns.
In your marketing - ads, email and web copy, social posts and point of sale materials, highlight the benefits you provide how you will help your audience in their lives.
Using the travel example again, it might be that you have unusual boutique hotels you can't find on Wotif, or you know local restaurants or villages that tourists on big tours will never see.
Perhaps you can offer them a smarter way of travelling between countries that saves them money, without losing you money. And offer after-hours bookings because you know business people don't have the time to discuss a big holiday during office hours.
Let them know all the ways you go the extra mile to make the experience better for them.
3. Back it up with excellent products and services
Of course, if you are going to tell the world how amazing you are, and justify the extra cost of paying for your expertise and a premium experience, you need to back up your claims with excellent products and services.
With review sites and social media playing such a big role in buying decisions these days, your reputation can be enormously enhanced or stained with a few taps on a customer's keyboard.
4. Build strong customer relationships
Big businesses may have lots of staff and various loyalty programs, but they can't match small business in one-to-one personal customer relationships. Those employees just don't have the time or motive to get to know each valued client that well.
So take advantage of this weak spot. Nurture and build close relationships with your loyal clients. For instance, you could find out when they have a birthday and:
send them a small gift or certificate
wish them the best for an occasion by sending them a card
simply keep a record of conversations you may have so you can refer to them next time e.g ask about their recent holiday, the new family pet, how they found the last product or service they came to you for, etc.
The strategies above are four of your most powerful weapons to take into battle against big business.
The five below will help you provide that premium niche service and build closer relationships with your audience.
5. Extend your hours
Especially for special occasions and events (and remember to let your customers know on social media, emails and your website).
6. Offer incentives
Run a prize draw or promotion at your store or events, offer rewards for reviews form locals, encourage hashtags in exchange for discounts or offers.
7. Do joint promotions
Hook up with neighbouring shops or businesses and create sales events or special offers for your combined customer bases. It's a great way to get referred new customers.
8. Support local causes
Big businesses often support big charities. You can show your dedication to your community by supporting a local charity, school, sporting team or community project. People like associating with businesses that give especially near home.
9. Make social media a priority
Facebook, LinkedIn, Twitter and co provide SMEs with a free platform to compete with the world's biggest companies. You can learn more about your customers, build relationships with them, extend your brand reach, promote your products, services and events and more.
We live in a world where big business seems to gobble up competitors and monopolise industries. But plenty of people don't like the idea of a huge schoolyard bully calling all the shots.
That's why buyers are supporting alternatives to companies such as Woolworths, Coles and Cabcharge. And why some people will always want, need and appreciate personal, knowledgeable service and pay a bit more to feel like they matter.
So if you're competing with industry Goliaths, be like Dave and find their soft underbelly where they're not offering a level of specialist expertise the target audience need and become the authority.
Then launch that slingshot of premium knowledge, service, product, empathy and care to show customers just how much better their experience will be with you.
Ready to take on the big guns? Get the Snap marketing, print and design team in your corner.