Creating the best promotional material for your business
Published: 21 March 2013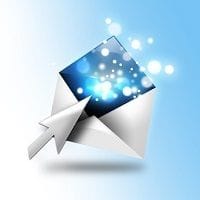 What will work best?
When it comes to choosing promotional materials, it can sometimes be hard to know where to start. How do you decide which format will work best for your needs? What will be the most effective in delivering your message? Here are a few tips to help you decide.
Determining what's right for you
With a variety of print and electronic
promotional materials
to choose from, ask yourself these questions before you start:
How many clients do you want to reach?
What do you want to communicate? A promotion, campaign or sale?
What is your budget?
What's your time frame?
You then need to determine the best medium for your promotional materials.
Print
If you have a lot to say, a glossy brochure or small booklet will serve you best. Alternatively, a poster or flyer can be simple yet effective in communicating a sale, in-store promotion or event. It can also get your message across immediately with a call to action for example, "Book today to secure your place."
Direct mail
If you want to generate new business or reconnect with existing clients, personalising direct marketing will increase your campaign response rates by 15 per cent more than mass marketing. You can transform a letter, newsletter or postcard into direct marketing just by using your client's name.
ePublications
ePublications are a terrific way to reach your customer base instantaneously and are also low-cost. As such, they are suitable for everything from an eNewsletter to a viral email campaign. Perhaps most importantly, however, ePublications can include an extensive tracking and reporting function, enabling you to access useful web traffic statistics.
Tips for creating effective promotional material
Avoid anything that is too text heavy.
Keep the design simple and free of clutter.
Include a call to action that is evident at first glance.
Contact Snap today to find out how we can help your business with its promotional materials.