Creating senior friendly content: How to build trust and profit where others fail
Published: 6 March 2017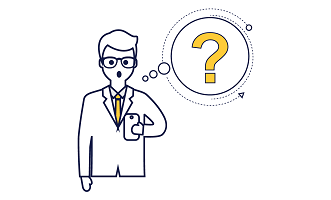 When the world talks about shopping and doing business online, Gen X, Y - and those impulsive Millennials - tend to grab the spotlight.
But what many business owners don't know - or pay attention to - is the gathering army of seniors taking the web by storm. And not just to pay bills and talk to their grand kids on Skype either.
Yes, some older people:
face physical challenges to using technology
are worried about security online
have difficulties learning to use new technologies.
However, many seniors are savvy, confident with IT, cashed up and looking for helpful businesses to do business with. Plus, those with disabilities are being helped by tools such as screen readers and voice-to-text software.
Take a look at these (distinguished) grey army web stats
79% of senior Australians access the internet (ACMA)
37% of Australians 55+ browse shopping websites
17% of Australians 55+ buy online (Deloitte)
25% of mobile shoppers in the US is 55 and over (Business Insider)
This makes perfect sense when you remember that the internet went public a couple of decades ago, in the mid-90s.
Many of the people now classified as 'mature' citizens were the ones getting excited about and using this incredible new technology back then. Others were pioneers of the internet start-up culture.
Early adopters aside, the general population is aging and have been comfortably moving onto the web to shop for products and services over the past 10 years.
Seniors are using all devices
While most seniors prefer to use desktop computers, many are comfortable with laptops and tablets too.
And even though mobiles are the least popular way for older audiences to go online, according to the ACMA, a staggering 36% of Australians 65+ use three devices or more to hit the web.
Most businesses aren't helping seniors online
While small devices naturally make reading online content more difficult for many seniors, there's a bigger issue at work, no matter where they access the web.
Be it websites, emails or any other digital marketing and content, most businesses don't make their information easy for seniors to find, navigate, scan or read in detail.
As a result, this large and lucrative audience is throwing their hands in the air and storming out of e-doors in search of other businesses that are more accommodating.
And this creates an opportunity for business owners who know better to help senior customers and show them they care. And an easy place to start is with content.
6 ways to make your digital content seniors-friendly
1. Bigger or adaptable fonts
Seniors prefer sites that use bigger text size - or provide the opportunity to resize text so it's easy to read. Since many older people have time at their disposal, they're the ones who may actually read your entire page. So it's worth looking after them.
2. Simple, clean designs
Seniors feel comfortable and confident arriving on a webpage, or opening an email, that's easy on the eye. Don't complicate things by introducing complex, unusual or trendy design element. Be clear, uncluttered and generous with the white spaces.
3. Easy to follow navigation
This is not just a senior's tips, it goes for everyone. Use descriptive hyperlinks and make your navigation easy to understand at a glance. Avoid clever or ambiguous language that people won't understand e.g. don't call your 'What we do' page 'The Lowdown'.
You may also want to hide unnecessary navigation tabs on your mobile version so it's easier to hit the right links on small screens.
4. Be accessible
While audio and video are hugely effective online, there are times when they can be more frustrating than beneficial.
Some seniors have slow connections which means they can't easily hear or view this type of content smoothly. Others are on lower data packages and may be worried about using up their monthly allowance.
Also, seniors with bad eye-sight or disabilities often use screen readers to read out the content or turn it into braille. Screen readers can't read videos or audio. So, if you use them and have a large older audience, add a text version of the scripts.
5. Use infographics to explain the process/service
A picture tells a thousand words and one of the powerful picture tools you can use to communicate with seniors is an infographic.
They allow you to take complex or detailed topics and turn them into easy to understand, highly appealing messages using images, big fonts and snack-sized segments.
6. A smart website search engine
If people can't find what they want via website navigation, they'll often turn to the on-site search box. Many seniors do this. However, a lot of search engines can't handle typos, plurals and other variants of the query terms.
To make senior life easier, show some 'best guess' answers at the top of the list of search results rather than "sorry we have nothing" type answers especially for names of your products or services.
If seniors are an important demographic to your business, it pays to take the time to understand their needs, likes and dislikes when it comes to your digital content and marketing.
Creating great content that makes it easy for seniors to do business with you - and tell friends at the golf, bowling or bridge club about - could mean big returns on a relatively small investment.