Creating a culture of kindness
Published: 26 April 2013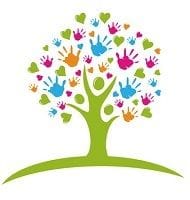 Pay It Forward
Today, Friday April 26 is Pay It Forward Day in Australia, part of a worldwide movement based on a book by Catherine Ryan Hyde.
There is tremendous power and positive energy in giving but sadly many people don't experience it to the fullest. Pay It Forward Day is about all people giving to someone else and making a positive difference, without receiving anything in return. According to the official website, at last count there were more than 500,000 people in 60 countries around the world participating in the day.
At Snap we are encouraged to practise our own version of the Pay It Forward concept we call it Johnny the Bagger. Johnny was an extraordinary person in a supermarket in America, who made a difference to people's lives by adding special messages to their groceries. His popularity amongst the shoppers spurred on his work colleagues to add something special to their own activities to make people feel special.
The staff are encouraged by Snap's CEO to do our own 'Johnny the Baggers' making people we deal with on a daily basis feel good. Sometimes it can be a gift a special hamper or a cup of coffee are examples, but the real challenge lies in finding ways to do a 'Johnny' without spending money. Remembering that your work colleague or client's kid is in their final year at school, the name of their dog or a favourite football team's results from the weekend are just some ways to make a difference, and let someone know you care about more than just their work function.
Give it a try you can make a difference in someone's life, and experience the true pleasure of giving unconditionally, no matter what you call it.