Could location-based marketing be your key to business success in 2016?
Published: 12 January 2016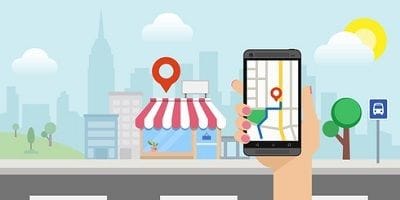 It's 2016 and location-based marketing is a buzzword in the digital realm
Digital Market Asia reports that location-based marketing presents "the greatest opportunity to the digital marketing sector in the Asia-Pacific region for 2016". This hot topic is on the minds of every savvy marketer, and in 2016 we'll see it really blossom. So how can businesses take full advantage of the exciting opportunities location-based marketing offers?
What is location-based marketing?
Location-based marketing uses real-time location data gathered from users' smartphones to target audiences based on their location. It is the peak of tailor-made marketing and offers business owners and marketers a practical and comprehensive mode of advertising. Business Review USA describes the technique as "giving customers the best possible all-around experience, as the content that's delivered is contextually and geographically relevant, personalised and delivered at the opportune time".

There's no excuse for not using this form of advertising, and these steps will help ensure you are utilising location-based marketing to the full.
1. Create valuable offers that are universally appealing
Location-based marketing provides a whole new world to benefit from, but it's all for nothing if your offers aren't enticing enough. The point here is to capture the interest of those in your vicinity and give them a reason to purchase. Ensure your offers are too good to ignore. It will be worth it in the end.
2. Use in moderation
Location-based marketing is a powerful tool, but like everything it should be used wisely. Don't overwhelm consumers with ad after ad, offer after offer it's more likely to generate irritation than the sales leads you're hoping for. This mode of advertising also has the potential to cause privacy concerns, so bear this in mind.
3. Keep testing and improving
Like all areas of a marketing campaign, location-based marketing should remain responsive. Test and see what works, and make sure you're constantly evaluating and re-evaluating to keep your marketing campaign as effective as possible.
4. Keep employees informed
The offers you're providing consumers must be implemented properly and your employees made aware of how to use them. They should be seamlessly integrated into business operations and not cause the consumer any unwanted hassle.

2016 offers a wealth of exciting opportunities for marketers, and location-based marketing is at the very top! Follow the above simple steps to ensure your campaign is the best it can be.
Contact your local Snap Centre today for help with your localised marketing.