Content strategy and your business
Published: 30 January 2014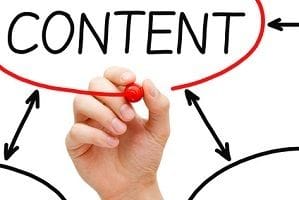 How you will use and share your content?
While 2013 was centered on content marketing, 2014 is the year of content strategy developing an action plan of how you will use and share your content. After all, content is created to be seen.
What is it?
Content marketing involves creating engaging content suited to your target audience. The strategy stage works to answer the 'hows', such as 'how will you circulate this content?', 'how will you draw eyes to the page?' and 'how will you guarantee your content is a success?'
What can you do?
In many cases, content is hosted on your website or other branded assets, like social media. Great options for your business include:
Blogs: Pieces on industry trends, how they can get the best out of your business or service as well as helpful insider tips. Blogs drive traffic to your site and can boost your SEO.
eNewsletters: A round-up of the blogs that you have posted that week or month. eNewsletters are great to gauge what links your clients click on and therefore what they want to hear about.
E-books: Such as how-to guides.
Where do you start?
Producing content alone is not enough. You need to ensure that you create a plan of attack when you begin producing content. Have you done you research on your target market? Do you know what will interest your clients? How will you ensure clickthroughs to your blog? And, most importantly, how will you measure this?
Since content marketing is hinged on the idea of speaking to your clients and capturing their attention with information that they want to hear about as opposed to selling to them your business needs to consider what types of content you produce as well as how you circulate it.
Contact your local Snap Centre
to see how they can help market your business.