Competitions - why Snap run them, why they might work for you
Published: 28 June 2012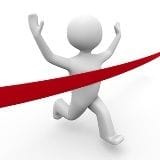 Who really wins in a Competition?
As our Snap out of the Cold competition draws to a close, Snap General Manager Sales and Marketing Raeleen Hooper shares the benefits of running competitions.
Next week, we will be phoning five lucky Clients with some exciting news that they have won an amazing trip for two to Hawaii!
There is nothing quite like ringing someone to tell them they have won a prize it is almost as exciting for us as it is for the winner.
Why do we do it?
Simply, it is good for business.
Clients had to make a purchase to enter. This is the most obvious way the promotion supported our business goals. The competition finishes on Sunday but initial results indicate it has contributed well to sales.
The competition also allowed Snap Centres and their clients to reconnect and have some fun.
We have shared stories about how Snap Centres have purchased fun Hawaiian clothes for staff, dressed up their Centres and even held Hawaiian themed parties for clients.
It is no secret Snap strives to develop great relationships with clients and having fun together is a great way to keep relationships strong.
Finally, it enhances our reputation. Snap has great promotions we know our clients think so and this adds to our aim to be great people to do business with.
So while we will get a massive 'buzz' out of making those phone calls next week, it is not the only reason we run competitions.
In the same way, small businesses can reconnect with customers, enhance their reputation and get a 'buzz' by running competitions as part of a marketing plan.
While not everyone has the resources to offer a trip to Hawaii, most people are excited to hear they have won free coffee for a month, dinner at a local restaurant or a free colour and cut.
Chances are they will not only be excited they will tell their friends too. Everyone wins.