Come together: Offline and online marketing
Published: 30 April 2013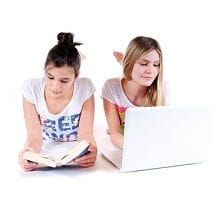 Online & offline consistency
Offline and online marketing initiatives are part of the usual marketing mix for most businesses. But to truly maximise your return on investment, consider a more holistic approach and combine the two.
Make tracks
Online marketing offers an abundance of analytics and data. However, when it comes to real-world marketing materials, campaign success can be a bit more difficult to measure.
Take advantage of the power of analytics and include unique tracking URLs on all of your offline materials. These URLs can redirect to the same landing page, maintaining a seamless user experience. Meanwhile, your web analytics will be tracking each unique URL's activity and ultimately providing you with detailed insights into which conversions are coming from offline promotions.
Create a social event
If you're looking to create some buzz around real-world promotional events like trade shows and product demonstrations, be sure to leverage your social media communities. Take advantage of your online reach to drive traffic to offline events. Chat to fans, get their feedback or maybe even provide an exclusive offer to your online audience that will encourage them to stop by the event.
Talk in code
QR codes are one of the more popular and seamless ways of inviting an offline client into your online business world. Once a user scans a code with their phone, that code will perform a specific function such as redirecting clients to a URL or sending them a text message. Integrating QR codes across your real-world marketing such as flyers, store signage or print advertising is a quick and easy way for prospective clients to get the message.
The key to keywords
Are prospective clients finding you? Search engine marketing success is all about finding the right keywords, and the same kind of thinking can be applied to your offline marketing. Get a thorough understanding of which keywords are most popular and relevant to your business and industry then integrate them into your SEM campaigns, as well as your offline marketing. That way when people see your brand in the real world (and they later search for you) they will find you.
Contact Snap to find out how we can help you build a successfully integrated marketing campaign.