Choosing the right type for your business
Published: 7 February 2013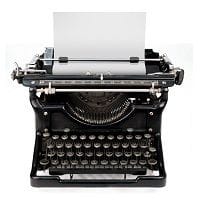 With so many fonts to choose from, selecting the right collection of typefaces for your business isn't always easy.
The key is to find different types that complement each other and are aesthetically pleasing, yet are still readable and suited to your business. Here are a few hints that will make choosing your types that little bit easier.
What's your goal?
Firstly, ask yourself what you wish to achieve through your text. Do you provide long lengths of text for your audiences to read? Or are you using text to make an impact on visitors to your site so they remember your business? Determine the purpose of your text and hierarchies so you can choose typefaces accordingly.
How many types?
Most businesses choose two or three different typefaces to use consistently across their various platforms. It's best to use the same type for all body text, and then choose one or two different types for all headings and logos. You can, however, select up to five types if you really want to spruce up your headings and hierarchies, depending on how much content you produce. However many you choose, make sure your types align with your business identity and reinforce the way you present yourself in the market.
Where can I find my types?
As well as using the fonts that already exist on your computer and in the programs that you use to produce materials, there are many free and paid fonts available to download on the Internet for extra variety. If you download any fonts, make sure you have permission to use them for business purposes.
The final check
Choosing the right typeface can be quite a subjective and time-consuming task. Once you're done, do the following to make sure you have it right:
Play with the size of the different elements.
Only change one thing at a time when judging what best suits your business.
Ask at least one other person for their opinion.
Take time to review leave it a few days before making the final decision.
Contact Snap
today to find out how we can help with your print, design and website needs.