Buying print products for your business - a 7-point checklist
Published: 15 May 2018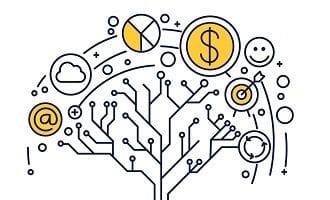 From business cards, stationery and corporate documents to advertising, branding and promotional materials, every business needs some print products. Some businesses need them all.
However, most people don't know the best way to achieve the best possible result for their investment and, at the same time, minimise the likelihood of issues.
Here are a few you can do and ask of your printer when you're ready to organise your next print job.
Print job checklist
Find a reliable company close by
If there's a good print company in your area, it's worth calling or dropping in to see if they can help you first. While there may not seem like a lot to printing simple projects, but it be a huge advantage when quality and/or time are important.
A local printer makes it easy to:
discuss details of the job in person
see and feel different stocks, samples, designs, etc
take advantage of their expertise and knowledge of the local market
pick up or have your print work delivered quickly
get to know the owner and become a valued, loyal customer
Ask to see samples
High quality, reliable, experienced we hear these words all the time in the print world. But the only way you'll really know is to see some of the work that a printer has done in the past.
If they have a few samples of similar jobs e.g. brochures, annual reports, samples give you a chance to compare the paper and finish to see how you might like yours to look.
Leave yourself enough time
How long is long enough? About the same length as a piece of string. In other words, it really depends on the job, size run, complexity and what you'll be providing.
While jobs can be turned around quickly by some printers even same day printing - you need to check with the printer to get an idea of how long things might take.
From there, try to add in a couple of days for any unforeseen delays. For example, you may take longer to get everything together. Or you may need to make some changes halfway through the job. Or the printer might run into an issue.
While urgent is the new black, allowing time reduces the chances of mistakes being made and is often cheaper than a super-urgent job.
Ensure they offer design support
You may have your own graphic designer looking after your project. However, it often makes the whole process a lot smoother if the printer you use also has in-house graphic designers, because they:
work closely with the printer
understand the file requirements
can make any changes at any point
will speed up the turnaround time
Explore paper stock and finish options
Maybe you have a vision of what you're print product is going to look like. But don't underestimate the power of paper stocks and go ahead without at least looking at what alternatives are available.
The look and feel of different stocks gloss, matt, silk, linen, textured, etc - can make a huge difference to your job.
Add to that, some amazing print finishes such as embossing, foil stamping, raised printing available at a cheaper price than ever and you can transform your print pieces into a rich sensory experience.
A good print company will be able to offer advice here.
Proofread to ensure everything is correct
A print proof is basic sample of how your job is going to look. Depending on the project, the colours are unlikely to be exact at this point, but you'll have enough detail to check that everything is looking good. Or not.
At this point we should mention that you should have done a check of the text for errors on your initial artwork or in the file that you gave to the printer.
You'll have a second chance at proof stage, but you don't want to be changing a whole lot at this point, if possible. Any extra design work may incur additional costs.
Proofing is your last chance before the print run. After this, any changes mean a reprint and you want to avoid the time, stress and money that costs.
Check your proof for:
numbers, urls, addresses etc
formatting of text and pages
images and colour quality
any information re embellishments that the printer needs to know about
bleed and trim marks (where things get cut, colour runs off the page edge, etc)
Print quality is important for every business. After all, your business print products are out there for the world to see. People who know nothing about your business will often judge you on their merits.
While there's no need to become an expert on print products, it helps greatly to know what to ask and expect from your printer.
And when you find an experienced, reliable printer you trust to take care of your projects, its can help you boost business.
Not only does will you be able to focus 100% on winning more business, you can take advantage of your printer's knowledge (of printing and your business) to help you do it.