Business leaders you should know about
Published: 24 April 2014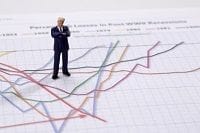 As a business owner, you need to lead by example.
Be inspired by the business practices and processes of these leaders in their fields and be confident you've got what it takes to motivate your staff.
Andrew Bassat, CEO and co-founder of SEEK
Bassat transformed the way jobseekers and employers connect way back in 1997 when he first founded the pioneering job marketplace SEEK. Despite having little knowledge of the internet when he was starting out, Bassat knew he wanted to build something for himself and recognised that he wasn't content with being just another employee.
Bassat's top tips for leadership include making sure you have a strong team around you, knowing how to preserve and being prepared to take risks.
Carolyn Creswell, founder of Carman's Fine Foods
Carman's Fine Foods has grown from a tiny gourmet food business into a huge global brand. Creswell bought the homemade muesli business for $1000 when she was 18 years old and some two decades later is exporting her products to over 32 countries. She believes that keeping a crystal clear vision of your business goals and how to achieve them is the best way to get ahead.
Some of Creswell's best advice for business owners is to remember that you're in the people game, meaning that the people you work with are as important as those you supply.
Dean Ramler, CEO and co-founder of Milan Direct
Ramler was born into a 60-year-old family furniture business but chose to co-found new online venture Milan Direct in 2006, back when ordering furniture from the internet was still an unusual idea. While he was only 24 at the time, his family connections ensured he had an excellent network of mentors to take advantage of.
Ramler's top tip for business owners is to make sure you keep the passion alive. He says that unless you love what you do, you'll struggle to keep going when times are tough.
Contact your local Snap Centre for help with taking your business to the next level.