Business advice from the best
Published: 23 July 2013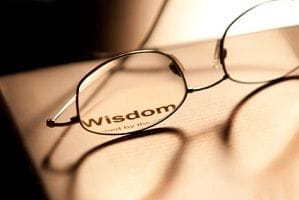 Simple truths behind every great brand.
They've conquered the business world and made their millions, but these business leaders haven't forgotten the simple truths behind every great brand. Here's some sage advice from the best in the business.
If it's worth doing, it's worth fighting for
Donald Trump knows that for every new business idea, there will always be people and obstacles standing in the way. His approach is to ignore the haters and stick to your guns. "I was told that
The Apprentice
would never work because no business show has ever worked in the history of primetime television. Not only did it work, but it actually went to number one for several seasons. If I had listened to other people,
The Apprentice
never would have happened."
Hire smart people who love your product
There are lots of things to look for in a great employee, but, as the late Steve Jobs put it, it all comes down to passion for the product. "When I hire somebody really senior, competence is the ante. They have to be really smart. But the real issue for me is are they going to fall in love with Apple? Because if they fall in love with Apple, everything else will take care of itself."
Learn from your lessons
A random story from a fellow business leader had a lasting impact on Xerox CEO Anne Mulcahy. He explained that when things get tough, there are three things to do. First, get the cow out of the ditch. Second, find out how the cow got into the ditch. Third, make sure the cow doesn't end up in the ditch again. Mulcahy thinks this is something every business should put into practice. "The first thing is survival. The second thing is, figure out what happened. Learn from those lessons and make sure you've put a plan in place to recognise the signs, and never get there again. It's just one of those incredibly simple common-sense stories to keep people grounded."
Create a corporate haven
Sir Richard Branson believes the secret to a motivated workforce is happy employees. When employees feel free to express themselves without too many restrictions, they can go on to make good decisions and create great work. "This may sound like a truism, but it has to be said: It takes an engaged, motivated and committed workforce to deliver a first-class product or service and build a successful, sustainable enterprise."
For practical advice on extending your brand and promoting your business, contact your local Snap Centre today.