Bright ideas to save the day with Snap Norwest
Published: 21 July 2015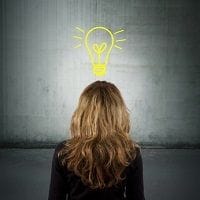 When a Swiss-based company needed to print and deliver event programmes and invitations to 400 of Australia's leading CEOs, CFOs, Chairmen, and Non-executive Directors as quickly and as efficiently as possible, they trusted Snap Norwest.
Their event was a landmark global forum that occurs only once every 10 years. This year the forum coincided with the G20 and B20 Leaders Summits in Brisbane. Many of those that were being invited to the forum were also attending the summits. Snap Norwest was tasked with the difficult challenge of creating invitations that were enticing enough to increase the event's registration numbers.
The team at Snap Norwest advised that the best way to get business people to actually read the invitations was to personalise not just the envelopes containing the invitations and programmes, but also to personalise the invitations. The suggestion was a hit and the event received more registrations for the events than they anticipated through the use of personalised direct marketing.
Check out the feedback they received for their creative thinking,
"Snap Norwest immediately put our minds at ease and took control of the project. Their professionalism in addressing our logistical issues, especially the time differences across the world, was truly exceptional and we quickly realised we were working with a team of true professionals.
They even made suggestions as to how we could improve our cut-through with our intended audience - this worked well, as all the sessions we arranged were filled to capacity."
You can't buy accolades like this; you have to be doing something right. Well done Snap Norwest!