Branding basics: Why your brand is your most powerful asset
Published: 24 April 2015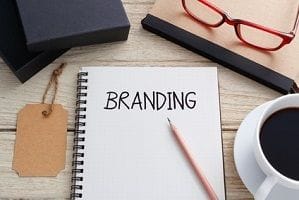 No matter the size of your company, it's important to spend time developing and maintaining a strong brand image.
With the right care, your brand can become a powerful tool that will not only leverage all marketing efforts, but also be a recognisable symbol for what your business stands for and how it differentiates itself from competitors.
What a brand is all about
At its most basic level, a brand is how clients recognise and remember your business generally through logos, slogans and colour schemes. On an operational level, however, a brand is a promise to those clients. It tells people what you stand for and what they can expect the difference between cheap and tacky, well-priced and dependable or expensive and overpriced is clear to see.

Many of your actions will support, sculpt or scrap your brand values. Sponsoring a charity event, for example, can boost your community spirit, while moving operations overseas can damage it something that may be more important than the savings you were planning to make.
How to maintain your brand
While it may seem like hard work to develop and maintain your brand, it's often more difficult to undo the damage of a ruined brand. Over-promising, skimping on support or just sending out shoddy packages will live long in the memory of clients, and savvy competitors will undoubtedly take advantage of any slip-ups you make. Instead you should be sure to give the best client experience you can, make sure your product or service matches or trumps the others on the market and ensure you're consistent with your work, your marketing and your claims.
Why it's so important
Branding can be a careful balancing act. But when done well, it can keep clients coming back time and again. All clients have their favourite brands whether it's for technology, company cars or even stationery and there's nothing better for business than a happy client. The time you take to ensure your company looks good to others can be easily recouped in continued sales and word-of-mouth advertising.

Contact Snap to start creating a consistent brand across your marketing materials.