Blogging for business
Published: 19 February 2013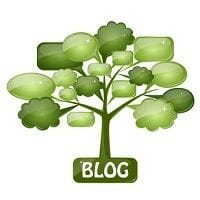 A business blog can be a highly effective platform for engaging with clients and extending a brand.
All it takes is a bit of commitment, creativity and of course great content. Here's what every business needs to know about joining the blogosphere.
Getting started
A blog is essentially a webpage made up of short, chronological posts. It's part forum, part online journal. A business may choose to incorporate a blog page into an existing website or use one of many blogging software tools to set up a self-supporting blog site.
Blogging basics
Before you hit publish, keep the following golden rules in mind:
Ground rules: Be clear on what you want to achieve with your blog, as this will help inform your content decisions. Editorial integrity is also a priority, so make sure someone in the business is responsible for editing and moderating the blog.
Keep it real: Make your entries personal tell a story! Create posts that are authentic and compelling, and try to skip the heavy sales talk.
Media rich: Add interest with images, video and links to other sources. Going beyond basic text will create an interactive, compelling experience for your readers.
Use keywords: Incorporating relevant keywords into your blog posts is a simple way to boost your search engine rankings.
Update regularly: Develop a content schedule and stick to it. Whether you post daily or weekly, frequent, well-considered updates are a must.
Talk back: A truly successful blog is about creating conversations, so encourage readers to post comments.
Done right, a successful business blog can build web traffic, connect with clients and share your knowledge with the world. It's a low cost, low-risk method of engaging with your market, and best of all it gives your business a unique, personal voice.
Contact Snap
to find out more about our web and marketing services.