Beyond the basics: Ways to better your business website
Published: 29 November 2012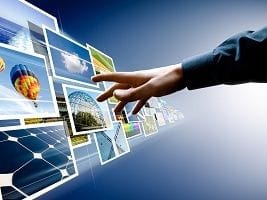 Gone are the days of boring websites.
Thankfully, most businesses today understand the importance of online presence and the impact it can have on not just your reputation, but your bottom line as well. With technology advancing so rapidly, the opportunities to connect with clients will only continue to improve.
Here are some great features to consider adding to your website to further connect and interact with existing and potential clients:
Video
This is a great way to provide entertaining or educational information so your clients don't have to read lengthy portions of text. It works exceptionally well as a medium for instructions, demonstrations and personalised introductions to staff members.
eNewsletter subscription
Allowing visitors to subscribe to an
eNewletter
via your website is a fantastic way to build your client database. Use it to maintain regular contact and reinforce your brand while providing interesting information and links back to your website.
Blog
A blog is a great way to keep your website visibly active to visitors and keep them up to date with what's happening in your business. It's also a great way to boost search engine optimisation of your website remember to include links and keywords.
Testimonials
Where relevant, publish any reviews and testimonials written by your happy clients online. They provide related content from an alternative perspective to yours.
Social media
Always link content on your website to your
social media
profiles. You can even include widgets on your website that show your latest posts and tweets on certain social media platforms as well as encourage sharing of content.
Links
Don't clutter your website with content that isn't related to your business offerings. Instead, link to it. You may also like to dedicate a page to related links where readers can find more information.
News feed
Let readers know when you've updated your website by allowing them to subscribe to your news feed or RSS feed. Each time you update, the feed will provide a link to the new content.
For advice on how we can help you better your business website, contact Snap today.