Better business cards now
Published: 20 June 2013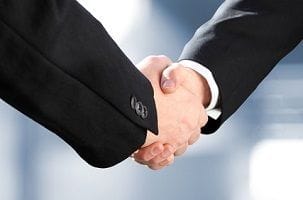 Memorable business cards
Business cards are an age-old technique of quickly passing on your details and, perhaps more importantly, sharing a lasting and accessible reminder of you and your business.
As technologies and printing processes evolve there is an even wider scope of what can be included on your card. Here are some elements to consider when designing your new (or refreshed) business cards:
QR codes
If you're struggling to fit all your information on your card, a Quick Response
(QR)
code is perfect. Often described as two-dimensional barcodes, QR codes take up little space and can hold as much information as you want, and most people these days have a smartphone that can scan QR codes.
Photos
While the idea of having your photo on your business card may seem gaudy or self-indulgent, it can be particularly useful at conferences or expos. Most people go home with a tall stack of cards and it's easy to forget who was who. A small photo will instantly bring you back to mind and your card is more likely to be placed on the 'to call' pile.
White space
No matter how much information you think you've put on your card, someone may want to add something else to better remember you by. Often the back of the card is perfect for this, so be sure to consider white space as part of your business card design.
Finish
Taking pride in something as simple as the finish of your business card puts you and your business in a good light. Choose a high quality finish such as a high gloss laminate for a silky and professional look.
Contact Snap to see how we can help you create the perfect business card.