Avoid the spam filter and the unsubscribe button!
Published: 22 August 2013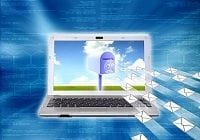 eNewsletter guidelines
These days, eNewsletters are an essential marketing tool, but hitting that send button for the first time can be downright daunting. You have one chance to get it right and connect with your subscribers. Make it count with these essential eNewsletter dos and dont's.
DO start with a call to action
You only get a few seconds to communicate your message, so make sure your call to action and value proposition are obvious and above the fold.
DO create an effective subject line
Your subject line is the very first point of contact with clients and can make or break a campaign. Run subject line tests to see which generate the most open rates.
DO keep it simple
Avoid big blocks of text and instead break up content with headlines and short sections of text. This way, readers can quickly scan your newsletter for key messages.
DO consider spam filters
Keep in mind that some spam detectors will block eNewsletters that come from unusual domain names, or that contain certain symbols in their subject lines like exclamation marks or sometimes even the word 'free'.
DO test
Run a few tests to see how your eNewsletter looks in various browsers and whether all elements are displaying correctly.
DON'T over-mail your list
Try not to pester subscribers with too many eNewsletters. Keep your sends consistent and relevant.
DON'T make it difficult to unsubscribe
Keep everyone happy with a simple, unfussy unsubscribe system. Your unsubscribe link should be included in every eNewsletter, but this can sit somewhere in the footer, where it's not too conspicuous.
DON'T assume what works
What worked yesterday may not work as well next week. Keep testing, adapting and innovating to ensure your eNewsletter marketing remains effective.
DON'T rely too heavily on images
Sometimes images don't load for certain users, so it's wise to communicate your primary messaging through text rather than images.
Make sure your next eNewsletter stands out and connects with clients.
Contact Snap
to see how we can develop a high-impact email campaign for your business.