Asking the right questions
Published: 3 April 2014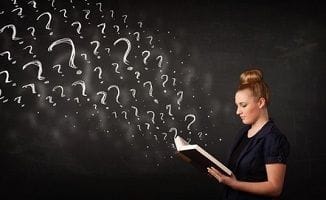 If you're not closing as many sales as you'd like, it could all boil down to the type of questions you're asking.
Try some of these sales-leading queries to start scoring more sales without pressuring your client.
1. Which qualities in this product or service are most important to you?
Once you have an idea of what your client wants, find out what about the product or service is really important to them. Some people may be completely budget focused, while others will want a service that offers sufficient support. With this knowledge, you can find them the right product or service and talk up the things that actually matter.
2. Why do you want this product or service?
Knowing the why will give you a lot more insight into the client's motives than knowing the what. You'll be amazed at how much can be revealed, and how much easier selling will become.
3. What is your budget?
There's no use pretending people don't have a budget. And while most people will underestimate what they're actually willing to spend, it's important to have a ballpark figure to avoid wasting time on a product or service they simply can't afford.
4. Would you like this or that?
Overwhelming clients with options is one of the most common mistakes in sales. Your chances of closing a deal are dramatically increased if you present just two options. And if you've asked the right questions in the initial part of the sale, it should be easy to narrow it down.
5. Do you have any concerns?
Identifying concerns will help you either explain them away or offer an alternative. And if your potential client answers no, it will create reassurance of the purchase in his or her mind.
Contact your local Snap Centre for promotional material that will keep your clients coming back.