Are you finished?
Published: 21 February 2013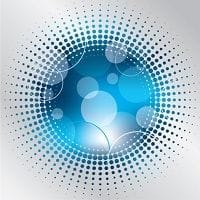 Special finishes
Looking for something special to set your marketing materials apart? Sometimes it's the finest of finishing touches that can make all the difference.
Embossing
Custom embossing is an excellent way to give marketing materials a subtle yet distinctive look. This process uses heat to reshape the paper into a specific raised or recessed design, resulting in a tactile feature that is truly touch-worthy. Designs can tend to look smaller once embossed, so artwork and font should be scaled accordingly.
Foil stamping
For some serious sparkle, consider foil stamping. This is the application of foil to paper and it's not just limited to silver or gold. You can choose from various colours, patterns and textures, or even use it in tandem with embossing for a high impact statement. Just keep in mind that your choice of stock will determine the finish, with glossier stocks producing a glossier foil.
Die cutting
One sure-fire way to add a creative, eye-catching finish to a product is laser die cutting. High speed laser processing can etch, score, cut and kiss-cut materials with exact precision. The beauty of die-cutting is it adds dimension and can really bring a wow factor to printed designs, from pop-up elements to intricate punch-out features.
Lamination
This ever popular finish involves the application of a thin plastic film to paper. Choose from a high gloss laminate for a silky, shiny result, or matt laminate for a more subdued look. Either way, laminate offers the dual benefits of a premium finish, as well as a durable, protective coating.
Spot colour
For projects requiring one or two-colour printing, spot colour can achieve vibrant results. Premixed inks are applied individually to the printed page and are particularly useful for achieving precise colour accuracy on important elements such as logos, headings and graphics.
Contact your local Snap Centre
to find out how we can help with your print and design needs.