Annual report design essentials
Published: 27 June 2013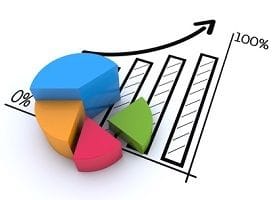 Annual reports online
Annual reports are an age-old business tradition, but as technology advances it is important to provide reports such as these in both print and digital versions.
Be consistent
An annual report contains four main sections: cover, narrative, finances and appendices. The biggest design problem most reports have is that these four sections look completely different from one another. It's important that the design flows from one section to the next and that there is one person who takes responsibility for ensuring the final design meets all requirements.
Be branded
When someone looks at the cover of your company's annual report it should be immediately obvious that it is yours your name and logo should stand out and not be lost among other aspects of the design. Throughout the report you should make use of brand colours and images that remind people of your company.
Be easily read
Different fonts work better online or off, so if you're producing two versions of your report you may have to decide between a compromise font or using a different (but similar) one for your print and digital versions.
Long blocks of text can be hard to take in, so relevant images and graphs (especially in the financial section) can greatly complement the words. Make sure these images add something to the report and aren't simply filler material.
Be imaginative
Although annual reports have been around a long time, there's no reason you must stick to the same old design. Think about turning the key elements of your report into an infographic or a video, or potentially including these features in addition to your report to keep things fresh and modern.
Contact Snap
for all your print, design and website needs.