An Introduction to Google Places for Business
Published: 11 June 2013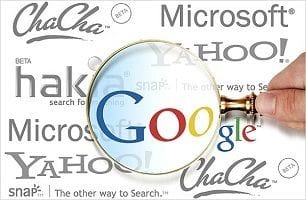 Find my business
With expensive phone directories quickly becoming a thing of the past, having your contact details findable online makes a lot of sense.
What is Places for Business?
Google Places for Business allows your store, headquarters or franchise to show up on many of Google's offerings (including regular search, maps, mobile search and Google+) with the same details across each. This means if you move location or change your opening hours, you can update all of these things with one quick edit.
Your clients can leave reviews on
Google+
something that should be encouraged and you have the opportunity to reply to them.
How to get started
Making use of Places for Business is free and can be started in a few minutes. You'll sign up to take control of your business, which will be verified by a phone call or through the post, which allows you to update basic things like your address and phone number. If you have the time, you can also add photos and videos.
Going further
Once you're set up on Places for Business you can make better use of Google's advertising networks. AdWords Express allows you to place a geographically-targeted advert on certain keyword searches and potential clients can get your number or direction to your business through that ad. Alternatively you can sign up for Google Offers, which shows nearby users or those searching Google Maps, current discounts or sales you may be holding.
Contact Snap to find out how we can help with your business website and marketing needs.