All about white papers
Published: 14 January 2014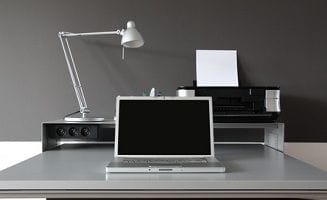 Using white papers as a marketing tool
Thanks to the increased popularity of content marketing, white papers have gained traction as a marketing tool for businesses of all sizes and with good reason. These authoritative and educational documents are a minimum-fuss marketing tool with maximum potential.
Benefits of white papers for business
If you want to establish your business as a thought leader in your industry, a white paper may be the right option for your branding and marketing strategies. Not only does producing a white paper help generate sales with your existing clients, but when done well they will be shared introducing your brand to a new set of potential clients.
10 tips for writing your white paper
Have a clear objective. What does your business hope to communicate and achieve by creating the white paper?
Ensure the white paper does not read like a hard sales piece, but rather informs and educates your readers.
Choose quality over quantity. White papers can be anything from a single-page document to a much longer intensive research paper. Just be sure that the quality of information included takes precedence over its word count.
Don't be afraid of some subtle branding it's the difference between over-the-top generosity and a return on investment.
Ensure every claim you make or reference in the white paper is backed by research.
Consider using infographics to illustrate any research findings these are often shared through blogs and social media.
Have the paper properly edited for spelling and grammar.
Be sure the paper presents your business as a thought leader rather than a thought follower.
Hire a designer to help pull everything together for a more professional look.
Amplify the white paper. Host it on your site, share it on social, send it out to your client base and seed it in relevant industry groups and partner sites.
For help designing and printing your white paper,
contact your local Snap Centre.