A how-to guide: Content creation and curation
Published: 17 September 2013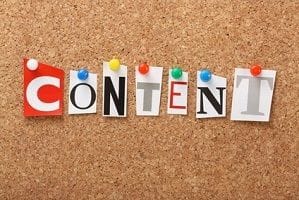 Consistent contact and content
One of the keys to a successful business content marketing scheme is consistency. Unfortunately, coming up with ideas for content is often easier said than done, and without an idea in the pipeline it can be all too easy to skip that scheduled eNewsletter, blog post or Facebook update "just this once".
Follow these six tips for finding and creating content and you'll never have to suffer writer's block again.
Sign up and follow
Sign up to eNewsletters and RSS feeds of blogs (both business and otherwise) in your industry and here's the trick actually read them! Bookmark subject lines, stories and images that you believe are effective to build a bank of ideas you can refer back to.
Be alert
Set up Google Alerts to have industry news and articles delivered to your inbox. Not only will these alerts keep you on top of what competitors are doing, but they will also ensure you're on top of the news and are able to create timely content.
Be my guest
Allowing a guest blogger to take the reins is a multi-benefit technique you can fill the gaps in your editorial calendar and benefit from accessing their networks. It's not just blog posts either. We are seeing more instances of bloggers and personalities taking over Instagram and
Facebook
feeds of businesses as well.
Seek multimedia
Look out for video content, infographics, images and audio and use them to form the basis for your post. Just make sure to credit the source of the content.
Top tip: Video content is especially beneficial as it increases time on site. Improved time on site indicates a more engaged audience!
Search social
Utilise the search functions and join groups and communities on LinkedIn to discover and share new content. Twitter is particularly good for content discovery.
Reuse reviews
Get extra mileage out of positive reviews by sharing them on your blog and social media pages. Just be sure to check the original publication's guidelines on reporting.
Contact your local Snap Centre to see how we can help better market your business.