A beginner's guide to LinkedIn Sponsored Updates
Published: 6 February 2014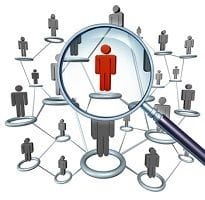 LinkedIn Sponsored Updates function
In the second half of 2013, LinkedIn launched its Sponsored Updates function. It's an easy way to promote your message to people outside your LinkedIn Company Page and gain some new followers in the process. Read on to discover how Sponsored Updates can work for your business.
Why should I use Sponsored Updates?
This feature allows you to sponsor either a new or existing post from your LinkedIn Company Page and promote it to a targeted audience outside the realm of your existing followers.
Six steps to setting up a Sponsored Update
Create or find the post you want to sponsor.
Click the 'Sponsor Update' button.
Name your campaign.
Choose your target audience by location, company, job title, school, skills, age and more. Note: Though it's tempting to promote to a wide audience, one of the best things about LinkedIn is that it offers very specific and direct targeting, meaning you won't waste your advertising dollars on the wrong audience. Take advantage of it!
Choose your payment option and budget. Note: You can choose either cost per click (CPC) or cost per mile (CPM), also known as cost per 1000 impressions. CPC is best for direct-response marketing while CPM works well for building brand awareness.
Preview your post in Campaign Manager.
How do I measure results?
In the Campaign Manager section, you will see statistics to help you measure results. Impressions is the number of people who see your post, interactions refers to likes, shares and comments, and engagement is calculated by adding clicks and actions together divided by impressions.
You will be able to see both organic and sponsored results in this section to help you get a gauge on whether the sponsorship was worthwhile. If you're not happy with the results, click on View Details where you'll find more information and will be able to tweak your targeting and campaign settings.
Contact your local Snap Centre to see how we can help market your business.