9 tips for marketing to Gen Z consumers
Published: 6 September 2017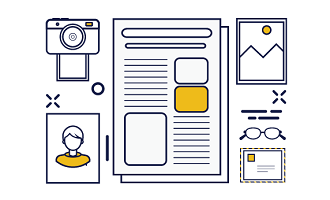 Around the time grunge music passed the baton to Brit-Pop, and a nerdy fad called the Internet went mainstream, the world welcomed the first of Generation Z.

My, how those 1995 - 2009 babies have grown. So much so that within three years they'll account for about 40% of the world's purchasing population.

That makes them fairly important if you run a business that sells products or services that 10 25 years old might want.

But how do you market yourself to a generation that may have completely different priorities, habits, motivations, knowledge to your own? Especially when young people are just so enthusiastic about sharing their thoughts with older people.
Here are some ways to capture their attention, interest and disposable income or even their pocket money.
Let them see the value, fast
They are the most tech savvy generation and they know the importance of their attention.

They don't want long-winded marketing messages and information. They want to know what's in it for them quickly and in simple language.

One of the reasons Instagram now has over 400 million active daily users, and why over 4 billion YouTube videos are watched every day, is that it's all about the visual.
Don't tell, show
Just claiming you are the industry leader or best in the business won't get the Gen Z's attention. Your actions should convey the message too. For instance, if your website looks it was built a decade ago, they may not even bother to check the content.

Likewise, if your site doesn't run well on mobile and other portable platforms like tablets, they'll assume you aren't suitable for them. Be crisp, clean and offer fresh design, great visuals and engaging content to keep them hooked.
Giving them new things to explore
Whereas some older generations can be reluctant to change too fast, younger generations are always inquisitive and keen try something new. Research from Accenture shows this translates in the way they buy too where:
38% want to try voice-activated ordering
58% are ready to pay more for quick deliveries
75% say they are interested in subscription-type offerings for fashion
71% like automatic replenishment programs (replacing items when they've run out)
79% are interested in VR
Get serious about online transactions
Gen Z is more comfortable buying online. Over 50% like to buy clothes, books and electronics online. This number is likely to go up as their interests develop and available spending money grows.

So, even if you are a brick and mortar store, you need a strong online presence. Make sure your website offers easy online purchases and delivery of goods and services.
Make it easy to connect - anywhere
Most Gen Zs use more than one gadget. They might browse for your product on a mobile, select the order on a tablet and make the purchase using a laptop or desktop.

Whatever gadgets they use, they should be able to carry on from where they left off earlier. If not, you risk losing them.
Build reviews rather than loyalty
A typical Gen Z shopper consider three main factors while purchasing an item:
getting the lowest price
seeing products
reading reviews
Unlike the millennial or the generation before them, the Gen Z doesn't show great brand loyalty.

You can't always promise the lowest price and that's often a smart move anyway. However, you can make sure that you make it easy for them to satisfy their other criteria.

So add a number of good sized images to your website product pages. Provide excellent customer service that encourages people to share their experiences with you. And make word-of-mouth recommendations easy by including a rating/review section on your site and asking for feedback on social media.
Grab their attention in 8 seconds
Like everyone these days, Gen Z have low attention spans. Plus, this is the first generation that doesn't know a life without internet access and mobile technologies. So they multitask more than most of us (usually on hypnotising phones, TV and video games).

If you really want to get them interested in your business, you have less than 10 seconds to do it. No matter how good your content or offer is, if you can't get the message through immediately, they'll be back to Game of Thrones.
Help them change the world
Gen Z as a collective have bigger picture goals than any previous generations at their age, at least since the 1960s. And they are better informed than any younger generation ever has been:
60% want their jobs to influence the world
76% are concerned about the human impact on earth.
It means that if you, as a brand, are able to sincerely highlight your social responsibility elements, they are more likely to be interested in you.
Hangout in their e-hangouts
Unlike the generations before, the Gen Z meet and converse online more than offline. They have a large number of real life and e-friends and tend to be a part of numerous online communities in networks such as Instagram, Twitter and Snapchat.

They also tend to make purchases directly via social media:
44% say social media is their popular source for product inspiration
37% have used social media for purchase decision- making during the last year.
So while you don't want to be intruding on their personal space, it's important to think about social media marketing activities and promotions that can attract their attention. And to get talked about in these places where they socialise, buy and spend so much time.

They might be just be starting out on their customer journey through life, but Gen Z are here. If you can get in early and give them a more personal, socially responsible and instantly gratifying experience, you have a huge potential market in front of you.

Like some Gen Z marketing help? Contact the Snap team today.