9 money-saving tactics every small business should be using
Published: 10 May 2017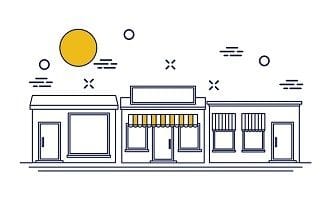 Starting and growing a small business ain't what it used to be. And that's a good thing.
While the world may feel busier than ever, there are now so many ways to do smart business cost-effectively and efficiently and often without the need for extra staff.
Here are some frugal favourites of our own that you can start putting to work for you today.
Some of the best things in business are free
1. Google applications
Google wants people to see their ads. So they invest a lot of time, energy and brainpower into an amazing assortment of online tools and resources.
From Gmail to Hangout, Google Analytics to cloud storage, Places for Business to free video promotion (YouTube), millions of dollars' worth of technology and publicity are at your mouse tipand they don't cost you a cent to use.
2. Other free online tools and platforms
While some people are total Google-groupies, others like to use more specialist products or need services that Google's apps don't provide.
For example, you can send emails via MailChimp, manage your customers with CRM from Sugar and store your business in the cloud with Dropbox. Each has a free and paid version.
Alternatively, you may want to explore Snap's MOO service for small businesses.
3. Online communications and conference tools
There are times in business when you need to meet people face-to-face. But there are many other times when you can do it via technology.
Even small businesses can add that personal touch to their phone calls, online meetings and webinars using free teleconferencing tools, such as Skype, Google Hangouts, Join.me and Meeting Burner.
4. Budget apps
Who needs a bean counter when you can access amazing online tools to track and manage your money via your computer or phone.
Apps such as Mint and Simple take care of the number crunching and budgeting for hundreds of thousands of people and small businesses every day.
Even if you decide to upgrade to the paid options of these services they provide incredible value for the features provided and cost, time and productivity benefits you and your business will enjoy.
5. Add free marketing to your mix
The success of your marketing and ingredients you use to get there are going to be unique to your business, industry, goals, audience, current situation and many other elements.
So while a website, emails, brochures, ads, posters and other marketing and promotional tools are likely to be part of the mix somewhere along the line, almost every small business should be taking advantage of free social media platforms.
Your audience is somewhere on Facebook, LinkedIn, Twitter or Instagram. So create a page and start sharing your expertise and connecting with them.
Advertising is also free or incredibly cheap on social media and gives you the power to target your audience by specific needs, location, demographics, even how often they've visited your page or interacted with you online.
Make your memberships work harder for you
6. Credit card loyalty programs
Most businesses spend a lot of money on credit cards, but few take full advantage of the reward programs linked to them.
Some businesses don't have any loyalty program linked to their card, while some programs don't provide the rewards and redemptions that are important to small businesses.
Qantas has Business Rewards program that has been designed specifically to help businesses save money and earn points from every flight and everyday business spend. Snap are a program partner.
Before July 1 2017, members earn double points on all print, design or web product and it's free to join. Find out more here.
Creative ways to minimise business expenses
7. Outsourcing
If you want more time to focus on and excel at the things you're good at and passionate about those reasons you started your business in the first place then outsource your weaknesses.
We've looked at ways to save money by outsourcing some of your jobs bookkeeping, admin, etc to free online technology. Sometimes it pays many times over to outsource and pay an expert. For example, your design work, website build, branding and marketing.
That way you get the expertise to help your business grow many-fold while avoiding many of the costs associated with hiring full time staff such as superannuation, holiday pay and sick leave. Even the pressure of finding enough work to keep fulltime staff busy.
8. Consolidating suppliers
Using many different suppliers does mean all your eggs are in different baskets. However, it can also come with some disadvantages, such as:
not benefiting from bulk buy prices
independent suppliers who have little or no communication
too much time and effort wasted briefing, managing and following up on jobs
being stuck paying costly retainers.
Bringing some of your services together with one supplier can make work life easier, projects more effective and your bank balance healthier.
9. Barter with other businesses
There are plenty of other entrepreneurial small business owners out there looking for a frugal path to their goals. And while the world has changed, some things never do.
For thousands of years businesses have exchanged goods and services using a barter system.
If you have something that another business owner wants, and they have something you want, it's worth exploring if they are open to a cashless exchange that's fair for both of you.
Not only will it save both of you money, but can help you build strong, trusting relationships with like-minded, complementary businesses. And that could be the greatest benefit of all.
Running a small business comes with many challenges. By taking the time to make a few smart changes, and taking advantage of free and cheap products and services once the domain of the big business, you can:
save a lot of money
focus your valuable time on doing business
reap greater returns in branding, sales and profits.
Snap has always been a big supporter of small business, so let us know your budget, we we'll stick to it.