8 interactive ads that took print to the next level
Published: 29 January 2019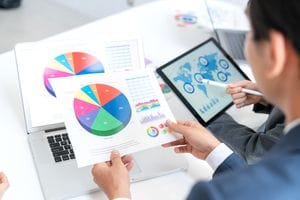 Ink-on-paper ads are a good way to increase general brand awareness but why play it safe when you can create an unforgettable experience instead? Interactive print ads that address multiple senses can leave a lasting impression on consumers where they talk about it for years to come. To get your creative juices flowing, here are our favourite eight interactive print ads made to date.
1. UETC Lima, Peru
2. Motorola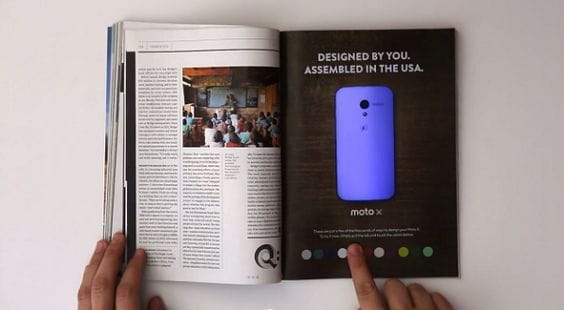 Motorola teamed up with the magazine Wired to produce an ad that would showcase the interchangeable colours of their new Moto X mobile phone. The print ad featured a built-in LED strip with buttons that would light up the phone in different colours when pressed
3. Kontor Records
4. Peugeot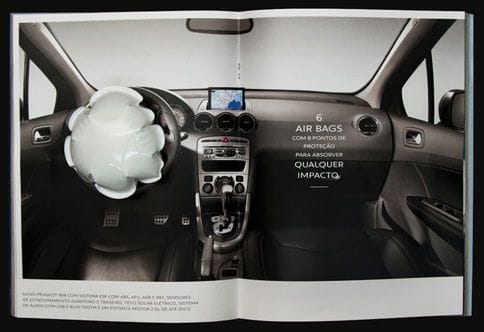 Peugeot used print to showcase the improved safety features of the Peugeot 408. The first page of the three-page magazine ad asked readers to hit an image of the front of the car with their fist to reveal its new safety features. This triggered a real miniature airbag installed on the next page, featuring the car's interior
5. Llardo Lighting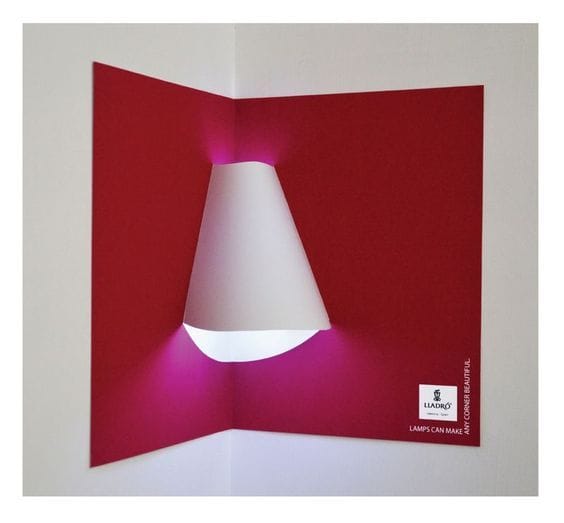 Lamp retailer Llardo Lighting used the pop-up book principle to create a print campaign that could be transformed into a lampshade when mounted on a corner wall. Other than a bold pop of colour, the ad featured the brand's logo and one sentence that read: "Lamps can make any corner beautiful".
6. Shikun & Binui Solaria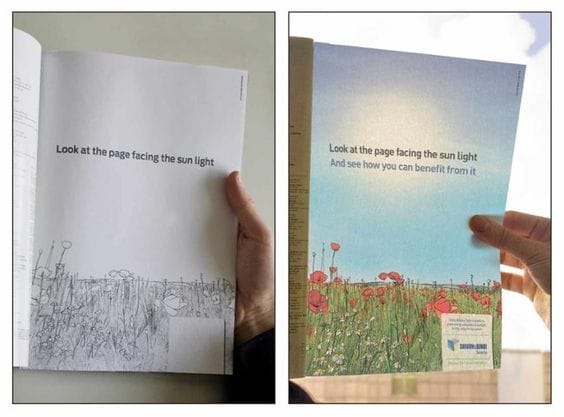 Israeli energy company Shikun & Binui Solaria used a colourful visual effect to promote green energy. At first, the ad looked like a simple, black and white pencil sketch but once held against the sunlight, the image burst into colour.
7. Carlsberg
8. Toyota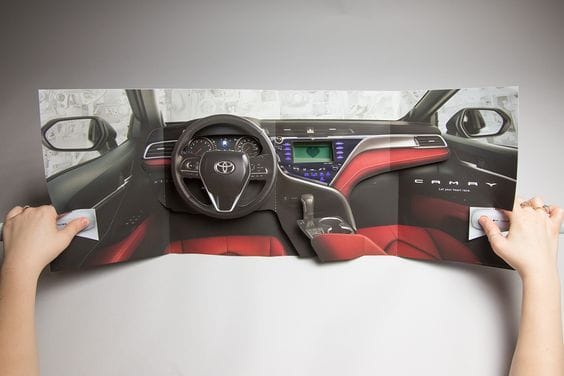 In one of its latest print campaigns, car manufacturer Toyota managed to stimulate all of the human senses at once. Promoting the new Toyota Camry, the ad featured an elaborate pop-up design, complete with a new car smell and a heart rate monitor to measure its reader's excitement. The ad appeared in 50,000 copies of InStyle magazine in the US that was then sent out to a selected group of subscribers.
As these examples show, bringing your print ads to life with interactive touches can be beneficial in more ways than one. Perhaps most importantly, it will help ensure your audience doesn't forget you anytime soon.