7 ways to make your website and business look more trustworthy
Published: 19 February 2018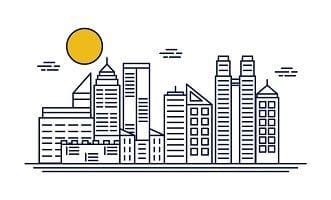 You've probably heard websites described as the online face of a business. And it's true - your website is often the first sales rep that many potential customers will meet.
Take a look at these stats:
97% of consumers use the web when researching local products/services (BIA/Kelsey)
72% of consumers who do a local search visit a store within 8km (WordStream)
70-80% of people research a small business online before visiting or making a purchase with them (Blue Corona Study)
And this doesn't include people who find local business websites via social media, videos, blog articles, email newsletters they receive from friends who subscribe, and more.
The problem with leaving "Hello!" to your website
Websites can do a great job helping out customers 24 hours a day. However, they have a couple of weaknesses:
They're a two-dimensional collection of pixels, not an in-the-flesh person.
They live in the online world, where people are initially wary and suspicious of strangers (and strange businesses).
Trust is the first step towards a sale
Without the benefit of a warm smile and firm handshake, your website has to work hard to build trust. And often, it only has seconds to gain that trust before your prospect checks out the competition.
Here are some proven ways to increase first time visitor trust in your website and business.
Implement them on your site and you'll make customers feel comfortable enough to either visit your store or even hand over their personal and credit card details online.
Have a helpful, professional web design
The way a website looks can create an impression about the business in someone's mind in less than a second. Maybe it's not fair, but that's the way our minds work. So go for:
an easy and intuitive layout and navigation
fonts that make for comfortable reading
the tone of voice that connects best with your audience (fun, serious, compassionate, etc)
real images instead of standard stock photos.
Plus, featuring your latest blog articles or social posts on the homepage reminds visitors that there are people behind the site.
Focus on the audience problem or need
Ensure your website words, navigation, tools and images are all designed to focus on what the audience needs.
Don't just talk about the business. Focus on how your business will solve their problems or improve their life.
Don't talk about yourself too much, use hard-sell tactics or jam keywords into the page so it appears you're only interested in selling.
Avoid ambiguous language or jargon. People spare a few seconds to decide if they are in the right place. They don't want to spend that time trying to work out what you do.
By making visitors feel that you are genuinely in business to help them and they are more likely to open their wallets to you.
Introduce yourself on your About Us page
Once people feel that your site could offer what they need, they may want to find out a bit more about the person or people behind the homepage.
About Us pages are often one of the most popular destinations for first time visitors. So, make sure you:
use a conversational, engaging tone in the second person (you and we)
tell your story to connect with readers who are in the same situation you were in
add some visual excitement to it - real photos of your team, product
include some testimonials
finish with a call to action - call email, see our latest articles
You can even take this a step further by using a video message to present yourself and your team, or your products.
Include stamps and seals of approval
People place a lot of value in logos, seals and stamps on websites that signify memberships, achievements, certificates, trust, etc.

This is especially the case on e-commerce sites, or anywhere that money or details are being provided.
A study by Actual Insights found that 61% of participants said they had pulled out of a purchase at least once because there were no trust logos on the site.
Trust badges from Norton, McAfee and Truste were considered the most credible.
Draw on customer testimonial and reviews
Social proof - letting people know that are following a satisfied crowd and won't be the first person to try something new - is one of the most persuasive tools any business can use to convert prospects in to customers.
So be sure to include testimonials from real clients on your homepage and product pages.
The most effective testimonials include the person's photo, full name and, if appropriate, business and position.
Also, ensure the testimonial talks about the benefit you provide rather than just how nice you are.
Give them easy access to your social pages
Not everyone is going to buy first time. But there are things you can do ensure you're not forgotten after people leave your site.
By including social buttons on your site, with an invite to connect and get to know you better on LinkedIn, Facebook, Twitter, Instagram, etc you can:
build a relationship with a potential customer
show them a little more of the personality of your business
update them with new developments in a non-salesy environment
present them with more social proof the other people who have joined your social network pages.
If you have a decent sized social audience, ensure that your follower numbers are featured on the website too. This helps to validate your brand and encourages others to dip their toe in.
Make it quick
In case you haven't noticed, we love a good statistic to add some punch to our pitch.
Therefore, when we tell you that it's vital for your website to load quickly, we really mean it:
47% of consumers expect a web page to load in two seconds or less.
40% will leave if it takes more than three seconds.
Every a one second delay can reduce conversions by 7%.
A fast site says that you care about the customer's experience.
Making people feel comfortable brings rewards
No matter how good your products or services are, how affordable your prices are, or how compelling your offer is, if people have doubts about how trustworthy you are, they'll walk straight out the cyber door.
Putting these tactics into practice can help you prove to prospects and customers that your business is trustworthy, credible and eager to please. And that's the first step to making them feel comfortable about contacting, visiting or buying from you.
If you'd like some expert help designing a website that boosts trust, credibility and conversions, contact your local Snap Centre.